your source for 3dfx, hardware and gaming
About us
| | | |
| --- | --- | --- |
| --- | edited by Giacomo Usiello, 08/30/2020 | --- |
3dfxzone.it goes live on April 2001, and so only few months after the well-known shut down of 3dfx Interactive and its Letter to Customers, bringing immediately with it a strongly clear and determined mission: supporting owners of the expensive Voodoo5 video cards as well as those of all VSA-100 based graphics products in general, now without official drivers updates and user support in general, due to 3dfx departure.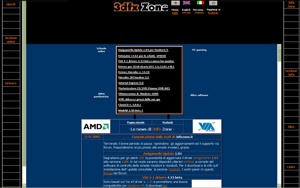 3dfxzone.it home page in 2001
And, in same time, those of the always green graphics accelerators Voodoo2, offering them for free tweaked drivers and graphics libraries, like MesaFX, for several officially and not officially supported Operating Systems. Obviously we have not forgotten owners of the others 3dfx graphics cards, including the products Voodoo1 Graphics and Voodoo1 Rush, Banshee, and Voodoo3 Series as well as the less-known add-on cards VoodooTV.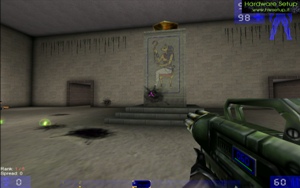 Unreal Tournament with a card 3dfx Voodoo5 6000 128MB
But most important core value of 3dfxzone.it it has been and is represented by its users: these ones, coming from any region of the World, have joined in the english Community (on line at https://www.3dfxzone.it/enboard) and italian Community (on line at https://www.forumzone.it) and have played a fundament role.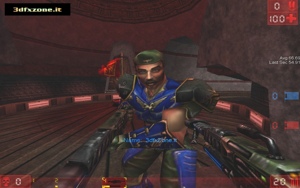 Unreal Tournament with two cards 3dfx Voodoo2 12MB in SLI
In fact, they have interacted with each other by providing help and support for resolution of hardware and software problems related to 3dfx products and, in many cases, have shown availability and skill as beta testers of the drivers periodically published by 3dfxzone.it for 3dfx video cards.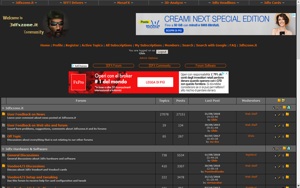 3dfxzone.it Worldwide Community
And thanks to developers as crazy as genial, it was possible to release a wide range of graphics drivers, libraries and game patches - like, but not only, the FastVoodoo2 Series for Voodoo2 cards, and KoolSmoky libraries and drivers, Amigamerlin Series, SFFT Series for Voodoo3, Voodoo4, and Voodoo5 cards, and T&L game patches for Voodoo2 and VSA-100 based cards - that have allowed to play with hardware 3dfx using Operating Systems and/or games never really supported by 3dfx.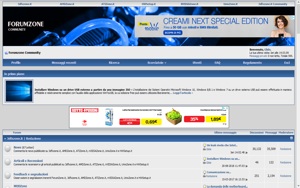 3dfxzone.it Italian Community
Nowadays 3dfxzone.it is working to serve its users in a wide range of hardware and software related topics, including gaming, of course, and it's the core resource of a Webring composed by serveral partner sites like amdzone.it, atizone.it, hwsetup.it, nvidiazone.it, and unixzone.it but continues - strongly and proudly - to bring with it its original and timeless mission, also known as 3dfx.

| | | |
| --- | --- | --- |
| --- | Might be interesting to you | --- |
Copyright 2023 - 3dfxzone.it - E' vietata la riproduzione del contenuto informativo e grafico. Note Legali. Privacy