There're a video and several screenshots showing the Formula 1 2008 game - a mod of the well-known F1 2002 title by EA Sport - while it rus over a 3dfx Voodoo5 6000 based system. Both video and images were posted at ForumZone.it by Mikepedo, italian moderator of 3dfx Hardware e Software forums.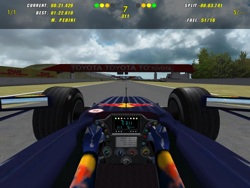 Mikepedo used a Windows XP SP3 machine including, like hardware components, an Epox 8K5A2+ motherboard, an AMD AthlonXP-M 2.5Ghz cpu, a 1GB OCZ RAM (2-2-2-5), besides 3dfx Voodoo5 6000 rev. 3700A video card.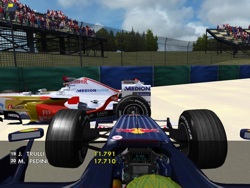 The configuration of 3dfx hardware was executed by the latest SFFT driver, and so the SFFT 1.5 release at this moment. In those conditions followinf video shows a "nice gameplay and a good average frame rate with 2X FSAA @ 32-bit and 22 cars on track" according to our moderator.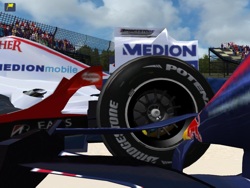 Also the screenshots were captured with 2X FSAA: these are useful to get a idea of the 32-bit graphics rendering quality, also if the shadows - configured on low setting - aren't visible.

This video from YouTube shows off gameplay as well as game's speed and graphics.





Collegamenti


Tags: 3dfx | formula | screenshot | video | voodoo5