Il system builder XMG, brand noto per la realizzazione di sistemi di tipo notebook e desktop di buon livello, dedicati al gaming, ha condiviso, attraverto un post su Reddit, una interessante informazione in merito ai processori di nuova generazione Ryzen 4000 di AMD.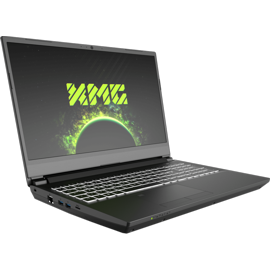 XMG Apex 15 - Ryzen 4000 Ready via microcode update
Più in dettaglio, i chip Ryzen 4000 - anche indicati con il nome in codice di "Vermeer" e dotati di core CPU realizzati in accordo all'architettura Zen 3 - sono compatibili con le attuali motherboard basate sul chipset B450 di AMD. Inoltre, affinchè i processori Ryzen 4000 possano essere impiegati con queste schede madri, è necessaio procedere con un update del BIOS delle motherboard.
La rivelazione di XMG è inclusa tra le specifiche del notebook Apex 15 che il system builder ha annunciato proprio mediante il thread su Reddit citato in precedenza: per comodità la riportiamo letteralmente anche di seguito.
---
"Ryzen 4000 series are slated to be compatible with B450 Chipset via Microcode Update"
---
AMD lancerà i processori Ryzen di quarta generazione nel corso della parte finale del 2020, anche se mancano indicazioni ufficiali più precise in merito.





Collegamenti


Tags: amd | apex 15 | b450 | ryzen | ryzen 4000 | vermeer | xmg | zen 3