Il testing del nuovo processore a otto core Core i9-9900K di Intel, effettuato da Principled Technologies (PT), una società che fornisce servizi di marketing, learning e, appunto, testing, continua a far parlare di se.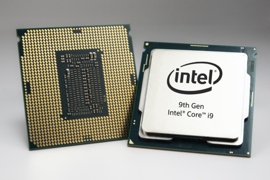 Intel Core i9-9900K
Dopo la pubblicazione dei risultati relativi a una prima sessione di benchmark comparativi in ambito gaming, che evidenziava un netto gap prestazionale - superiore al 40% in media e con punte che hanno raggiunto il 50% - tra il processore Core i9-9900K e i principali prodotti concorrenti di AMD, ovvero i chip Ryzen 7 2700X, Ryzen Threadripper 2950X e Ryzen Threadripper 2990WX, PT ha ripetuto i test delle CPU a seguito di alcune osservazioni che hanno fatto molto rumore.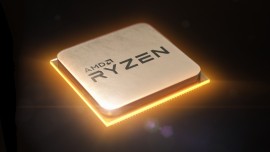 AMD Ryzen 7 2700X
Più in dettaglio, alla base di questa decisione vi sono alcune condizioni di prova sostanzialmente e oggettivamente errate, nella misura in cui i tester hanno configurato i processori di AMD in maniera non ottimale sia dal punto di vista del numero di core attivi che da quello della memoria centrale a cui essi sono stati abbinati.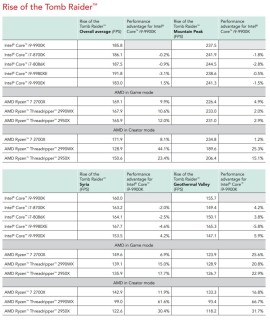 Intel Core i9-9900K vs AMD Ryzen 7 2700X - Rise of the Tomb Raider
I risultati dei nuovi test, che riflettono una più accurata configurazione dei sistemi di misura, confermano il divario esistente a favore del più recente Core i9-9900K di Intel ma la distanza con il Ryzen 7 2700X in ambito gaming appare più limitata, essendo pari al 12% circa in valore medio.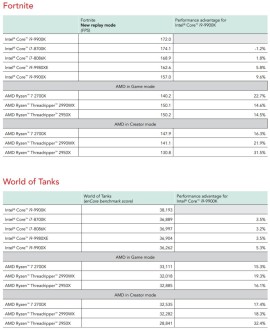 Intel Core i9-9900K vs AMD Ryzen 7 2700X - Fortnite

E' evidente che una simile differenza in termini di performance è decisamente meno marcata della differenza di prezzo dei prodotti: per fissare le idee, infatti, nel mercato statunitense il prezzo medio del Core i9-9900K è pari a $530 mentre quello del Ryzen 7 2700X è di poco inferiore ai $320.





Collegamenti


Tags: amd | benchmark | core i9-9900k | gaming | intel | ryzen 7 2700x | testing