Con il seguente messaggio pubblicato su Facebook, Croteam ha ufficializzato lo slittamento della data di rilascio del first-person shooter Serious Sam 3: BFE, inizialmente atteso per ottobre e ora fissato per il prossimo 22 novembre.
---
"The gentlemen of Croteam are almost done with their latest masterpiece and are going to work an additional month to polish and fine tune Serious Sam 3: BFE before unleashing it on the world. With this, the release date for Serious Sam 3: BFE on PC has shifted just a bit to Tuesday, November 22nd. The team thanks you for your support and can't wait to launch the best Serious Sam game yet!"
---
In accordo a Croteam, la ripianificazione del rilascio consentirÓ un ulteriore lavoro di ottimizzazione di Serious Sam 3: BFE, destinato a divenire "il migliore episodio della fortunata saga di Serious Sam".
Serious Sam 3: BFE, infatti, si aggiunge ai precedenti Serious Sam: The First Encounter, Serious Sam: The Second Encounter e Serious Sam II. Il titolo, basato sul motore grafico Serious Engine 3.5, Ŕ attualmente in fase di sviluppo presso gli studi di Croteam in triplice edizione per il supporto di PC, PlayStation 3 e Xbox 360; sarÓ pubblicato il 22 novembre da Devolver Digital.
Seguono la cover del game e lo screenshot ufficiale pi¨ recente.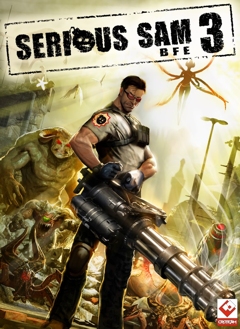 [Immagine ad alta risoluzione]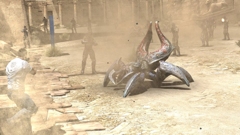 [Immagine ad alta risoluzione]





Collegamenti


Tags: croteam | serious sam