E' on line una MOD per il game Crysis denominata The MechWarrior: Living Legends o, in breve, MWLL. Come si evince dalla denominazione del package, si tratta di una conversione di Crysis, frutto del lavoro di un progetto non a scopo di lucro, verso l'universo dei MechWarrior (cfr. le immagini che seguono). In accordo agli sviluppatori, permette di ottenere un titolo che è un "mix perfetto tra un First Person Shooter (FPS) e un Simulation (SIM)".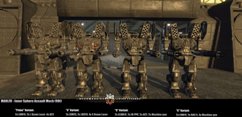 [Immagine ad alta risoluzione]
Il player è immerso in scenari spazialmente molto ampi, che divengono teatro di "feroci" scontri in multi-player; i developer segnalano la numerosità delle armi e dei veicoli a disposizione.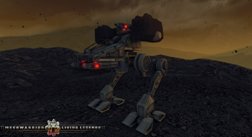 [Immagine ad alta risoluzione]
The MechWarrior: Living Legends richiede, oltre alla installazione di Crysis, l'aggioramento dello stesso con la patch 1.21. L'installazione della MOD può essere effettuata mediante la decompressione del file scaricato dal Web e la copia dei file decompressi nella folder di installazione di Crysis. WWLL è dotato di un launcher eseguibile.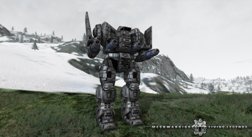 [Immagine ad alta risoluzione]





Collegamenti