Pandemic Studios ha recentemente reso disponibili nuovi screenshot del suo prossimo sparatutto in terza persona intitolato The Saboteur.
Il game, che è in sviluppo presso gli studi di Pandemic ed è basato sul motore grafico "Odin Engine", sarà pubblicato entro la fine dell'anno da EA in tre differenti edizioni, al fine di supportare le maggiori piattaforme di gioco attualmente sul mercato, ovvero il PC e le console Playstation 3 di Sony e Xbox 360 di Microsoft.
The Saboteur appartiene al filone dei titoli ispirati alla seconda guerra mondiale ed è ambientato nella Parigi del 1940. Seguono gli screenshot.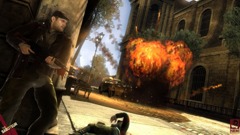 [Immagine ad alta risoluzione]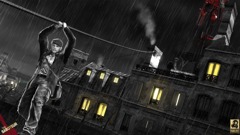 [Immagine ad alta risoluzione]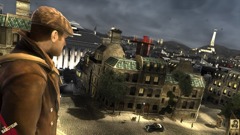 [Immagine ad alta risoluzione]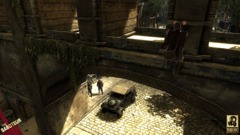 [Immagine ad alta risoluzione]
[Immagine ad alta risoluzione]





Collegamenti