Si chiama Valley of the Yetis il prossimo, e forse ultimo, DLC con il quale Ubisoft si appresta ad arricchire ulteriormente la gaming experience offerta dal suo shooter Far Cry 4.
Il nuovo contenuto scaricabile per FC4 dovrebbe essere disponibile entro le prossime due settimane e il publisher del game ha recentemente omaggiato gli utenti e i fan del titolo con alcuni interessanti asset per i media, ovvero con il trailer e i seguenti screenshot.
In Valley of the Yetis il player si sposta a bordo di un elicottero che, tuttavia, si schianta su una montagna innevata che appartiene alla catena montuosa dell'Himalaya.
A partire da questo evento, il player avrà la possibilità di esplorare paesaggi dal notevole impatto visivo e, inevitabilmente, combattere per la sopravvivenza contro un ampio numero di nuovi nemici, tra cui l'abitante tradizionale di un simile contesto, ovvero lo Yety.
Il DLC Valley of the Yetis, che include anche una modalità cooperativa per due giocatori, potrà essere acquistato singolarmente, oppute mediante il Season Pass: al momento non è stato ancora indicato il prezzo del DLC singolo.
Seguono gli screenshots ufficiali più recenti del DLC Valley of the Yetis di Far Cry 4.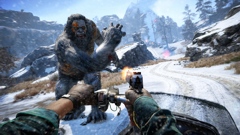 [Immagine ad alta risoluzione]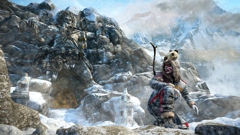 [Immagine ad alta risoluzione]
[Immagine ad alta risoluzione]





Collegamenti