La software house Santa Monica Studio e il publisher Sony Interactive Entertainment (SIE) hanno reso disponibile la patch 1.0.2 con la quale è possibile aggiornare il videogame God of War ottenendo il supporto della nuova tecnologia AMD FidelityFX Super Resolution 2.0 (FSR 2.0).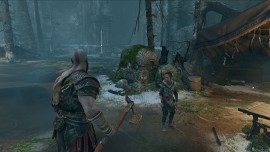 God of War | FSR 2.0 (Quality) | upscaling 2560x1440
Come indicato dal marketing AMD in sede di presentazione di FSR 2.0, questa feature consente di aumentare le prestazione dei videogame supportati senza ridurre il livello della qualità di immagine. O, in maniera duale, può aumentare la qualità grafica, senza impattare le prestazioni.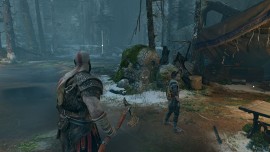 God of War | native 2560x1440
FSR 2.0 rappresenta anche la risposta di AMD alla tecnologia DLSS (Deep Learning Super Sampling) 2.0 di NVIDIA, che sappiamo essere stata una delle principali caratteristiche apprezzate dagli utenti.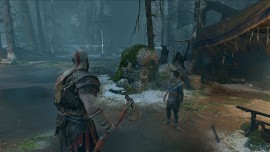 God of War | DLSS (Quality) | upscaling 2560x1440

E' interessante osservare che, a differenza di DLSS, che funziona soltanto in abbinamento a una video card GeForce RTX e fornisce risultati ottimali con le GeForce RTX 30, FSR può vantare una compatibilità molto più ampia, non soltanto in casa AMD ma anche NVIDIA, poichè supporta anche le vecchie Radeon e GeForce.





Collegamenti


tag: amd | dlss | fsr | gaming | gpu | nvidia | risoluzione | video card