Acquistando il game Wolfenstein: The New Order, già prenotabile e disponibile sul mercato a partire dal 20 maggio, i gamer hanno la possibilità di accedere alla beta del prossimo capitolo nella serie di DOOM, la cui denominazione rifletterà in pieno quella della saga di appartenenza, e sarà dunque DOOM, anche se inizialmente è stato indicato come Doom 4, in quanto sarà rilasciato temporalmente dopo Doom 3.
Lo ha reso noto Bethesda Softworks, l'organizzazione che svolge il ruolo di publisher per entrambi i titoli: più in dettaglio, acquistando la versione Xbox 360 o Xbox One di Wolfenstein: The New Order, si ottiene un codice che consente l'accesso alla beta di DOOM su Xbox One e, analogamente, acquistando l'edizione per PlayStation 3 o PlayStation 4 di Wolfenstein: The New Order si ottiene un codice per la partecipazione alla beta di DOOM su PS4. Naturalmente, gli acquirenti di Wolfenstein: The New Order su PC avranno accesso alla beta di DOOM su tale piattaforma.
Il first-person shooter DOOM è attualmente in fase di sviluppo presso la software house Id Software, che ha scelto il motore grafico proprietario Id Tech 5 per l'implementazione del titolo. In accordo alla comunicazione del publisher di DOOM, questo titolo, dotato sia di una versione single-player che di una multiplayer, sarà rilasciato esclusivamente per PC, PS4 e Xbox One, anche se il periodo di lancio non ha ricevuto finora alcuna indicazione ufficiale.
Seguono gli screenshot ufficiali più recenti di Wolfenstein: The New Order.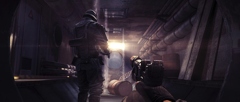 [Immagine ad alta risoluzione]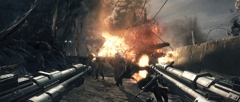 [Immagine ad alta risoluzione]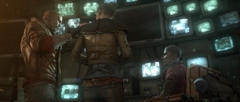 [Immagine ad alta risoluzione]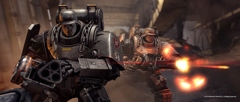 [Immagine ad alta risoluzione]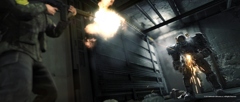 [Immagine ad alta risoluzione]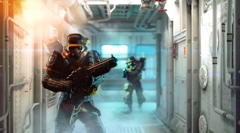 [Immagine ad alta risoluzione]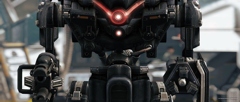 [Immagine ad alta risoluzione]





Collegamenti