Il publisher Activision e la software house Beenox hanno reso disponibile il seguente nuovo trailer dedicato al prossimo action-adventure cross-platform The Amazing Spider-Man 2. Il filmato è focalizzato, più in dettaglio, sulla presentazione dei personaggi che, nel game, rivestiranno il ruolo dei cattivi.
Le immagini, che rappresentano sequenze di frame tratte dal gioco e quindi sono utili anche per fissare le idee sulla veste grafica del prodotto finale, o in ogni caso di una release a esso molto vicina, ruotano intorno ai personaggi Rhino, Green Goblin, Electro, Kingpin, Kraven e Black Cat.
The Amazing Spider-Man 2 è attualmente in fase di sviluppo presso gli studi di Beenox, la software house che ha creato i precedenti episodi della serie di Spider-Man denominati Spider-Man: Shattered Dimensions, Spider-Man: Edge of Time e The Amazing Spider-Man.
The Amazing Spider-Man 2, sequel di The Amazing Spider-Man, giocabile esclusivamente in modalità single-player, sarà disponibile a partire dal 29 aprile 2014 in Nord America e il 2 maggio in Europa; PC, Nintendo 3DS, PlayStation 3, PlayStation 4, Wii U, Xbox 360 e Xbox On rappresentano le piattaforme target del game.
Seguono gli screenshot ufficiali più recenti del game The Amazing Spider-Man 2.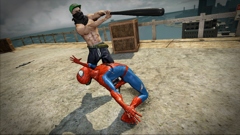 [Immagine ad alta risoluzione]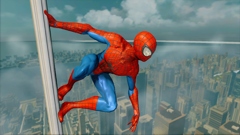 [Immagine ad alta risoluzione]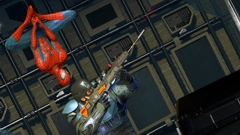 [Immagine ad alta risoluzione]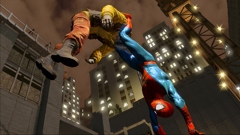 [Immagine ad alta risoluzione]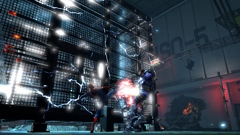 [Immagine ad alta risoluzione]





Collegamenti