Electronic Arts ha diffuso i seguenti quattro nuovi screenshot di The Sims 3 Supernatural, la settima espansione del game di life simulation The Sims 3.
Le immagini mostrano i personaggi del gioco trasformati in lupi mannari, e ovviamente immersi in notti di luna piena. In accordo al publisher Electronic Arts, The Sims 3 Supernatural sarà disponibile in tutto il mondo a partire dal prossimo mese di settembre.
Ricordiamo che The Sims 3 è il sequel di The Sims 2, nonché il terzo capitolo della serie di The Sims, sviluppato da The Sims Studio e rilasciato nel giugno del 2009 da EA. The Sims 3 rappresenta al meglio il concetto di game cross-platform, essendo disponibile in edizione per Microsoft Windows, Mac OS X, iPhone, PlayStation 3, Xbox 360, Wii e Nintendo DS.
Seguono gli screenshot più recenti di The Sims 3 Supernatural.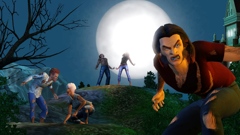 [Immagine ad alta risoluzione]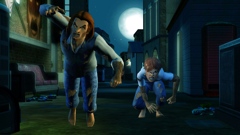 [Immagine ad alta risoluzione]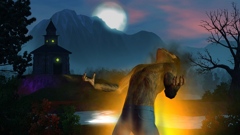 [Immagine ad alta risoluzione]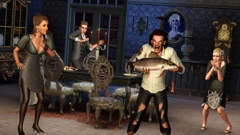 [Immagine ad alta risoluzione]





Collegamenti