Con il comunicato stampa di seguito allegato, Nikon ha lanciato la fotocamera siglata D5000, soluzione entry-level nell'ambito della gamma di Nikon dedicata ai professionisti della fotografia.
In accordo al produttore, la nuova D5000 è dotata di un display LCD da 2.7-inch, un sensore CMOS da 12.3MPx, il supporto di ISO 3200 (preziosissimo per gli scatti in condizioni di luminosità limitata) e della tecnologia proprietaria D-Movie Mode, che permette di registrare filmati HD con risoluzione di 1280 x 720 a 24fps.
La D5000 sarà commercializzata a fine Aprile con un prezzo di riferimento pari a $849.95 negli U.S. e in Giappone; il bundle include l'obiettivo NIKKOR 18-55mm f/3.5-5.6G VR.
[Immagine ad alta risoluzione]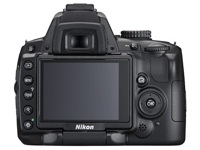 [Immagine ad alta risoluzione]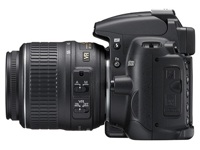 [Immagine ad alta risoluzione]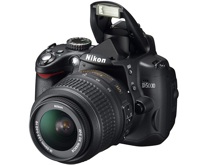 [Immagine ad alta risoluzione]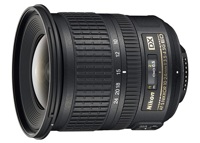 [Immagine ad alta risoluzione]

MELVILLE, N.Y. (April 14, 2009) - Nikon Inc. today introduced the new D5000, a digital SLR camera with a host of features and capabilities that deliver superior performance and image quality along with amazing versatility for photo enthusiasts and those new to digital SLR photography. Leveraging Nikon's expertise and innovative technologies found in its pro-level D-SLRs, the 12.3-megapixel D5000 enables users to capture exceptionally stunning images and High Definition video with remarkable ease.

Whether consumers are progressing from a point-and-shoot digital camera or looking to upgrade their current digital SLR and elevate their photographic expression, the D5000 serves as an ideal solution. First time D-SLR photographers will appreciate logical and easy-to-use controls, while creative enthusiasts will appreciate the D5000's robust combination of features, technologies and performance. The D5000 boasts a versatile 2.7-inch Vari-angle LCD monitor that encourages shooting with a fresh perspective, Nikon's revolutionary D-Movie Mode and expanded automatic Scene Modes, delivering superior Nikon innovation in a compact, user-friendly design.

"The Nikon D5000 represents a cornerstone in Nikon's D-SLR line, marrying simplicity and instructive features with superior technology and HD video, allowing the user's ability and creativity to grow—with the camera," said Edward Fasano, General Manager for marketing, SLR System Products at Nikon Inc. "While its easy-to-use design will attract first-time D-SLR photographers, the D5000's rich feature set and high performance will also appeal immediately to more experienced enthusiasts. The D5000 is sure to inspire creativity and originality."

Broadened Creativity and Adaptability
Photographers can easily compose stunning images on the Vari-angle LCD monitor that they can view in a normal position fitting securely within the camera back, or swung out to be rotated or tilted. The monitor can also be stowed with the LCD panel tucked against the camera back to protect the screen when not in use. This tremendous freedom of movement, along with four Live View autofocus shooting modes, affords users the opportunity to shoot from a multitude of imaginative angles. Easy one-button Live View activation now features Subject Tracking autofocus (AF), which automatically locks onto a moving subject. Even if the subject leaves the frame and returns, Subject Tracking AF maintains focus, making the D5000 ideal for capturing fast moving children and pets. In addition to Subject Tracking AF in Live View, the D5000 features Face Priority AF, which automatically detects up to five faces in a scene and focuses on the closest subject; Wide Area AF, which offers a large AF area for optimal hand-held shooting; and Normal Area AF, which provides pinpoint accuracy when shooting with a tripod.

The D5000's D-Movie Mode allows users the exciting ability to record HD movie clips (1280 x 720) at a cinematic 24 frames per second with sound. Photographers will appreciate the quality produced whether creating vacation clips or intertwining still photographs and movies in a post-production creative montage. Additionally, the D5000 is compatible with a comprehensive assortment of AF-S NIKKOR interchangeable lenses to provide users with the ability to capture perspectives not possible with typical consumer video recording devices. When using any NIKKOR VR lens, D-Movie clips benefit from Nikon VR image stabilization, which automatically activates during recording to deliver added sharpness and image stability. VR image stabilization also extends the D5000's performance in low-light situations. D-Movie clips are recorded onto an inserted SD or SDHC memory card and saved as Motion JPEG AVI files for easy editing with widely available video editing software.

Further bridging the gap between point-and-shoot cameras and more advanced D-SLRs are the D5000's 19 automatic Scene Modes, which free users to capture beautiful images without having to manually adjust camera settings. With the broad range of automatic Scene Modes, including Sports, Portrait, Candlelight, Silhouette, Autumn Colors and more, D5000 is the perfect camera for anyone looking to make inspiring images in challenging photographic conditions.

The D5000 also incorporates a comprehensive set of in-camera editing features to make the most of captured images without the need of a computer. The D5000 also introduces several new Retouch features, including a Soft Filter effect, which applies a smooth appearance to faces or the entire image; Perspective Control, which helps correct distortions in perspective often encountered in photographs of architecture; and Color Outline, which creates monochrome outlines of objects in images by eliminating color and tonal gradations. The D5000 saves each of these edited images as a separate JPEG file, ensuring the original image is...