Con il comunicato stampa di seguito allegato, Diamond Multimedia ha presentato al grande pubblico un sistema desktop (cfr. la foto seguente), prodotto in collaborazione con il system builder SmoothCreations e progettato per soddisfare le esigenze dei gamer che puntanto ad una soluzione dedicata, capace, nel contempo, di mantenere un costo di acquisto relativamente contenuto.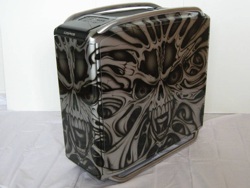 [Immagine ad alta risoluzione]
Il nuovo Gaming System Broodling Desktop è basato sulla piattaforma Spider di AMD - il processore AMD Phenom 9750 Quad Core a 2.4GHz e la scheda grafica Diamond Radeon HD 3870 X2 ne rappresentano i punti di forza e sanciscono la forte partnership che lega Diamond al chip-maker statunitense - e, in quanto tale, si contrappone ai più costosi sistemi che fanno uso di cpu Intel e chipset e gpu NVIDIA.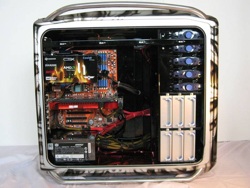 [Immagine ad alta risoluzione]
Altri componenti di rilievo nella configurazione del Broodling sono la motherboard Abit AX78 (i chip-set AMD 770e SB600 assolvono rispettivamente alle funzionalità di NorthBridge e SouthBridge, ndr) e 2x2Gb di RAM DDR2 by Kingston a 667MHz.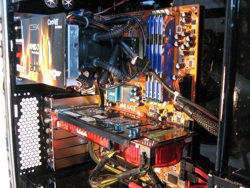 [Immagine ad alta risoluzione]
In accordo ai dati di fonte Diamond, risultano essere buone le prestazioni del PC con il benchmark 3DMark06 di Futuremark.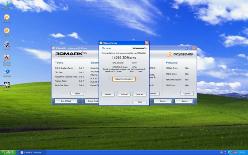 [Immagine ad alta risoluzione]

MEDFORD, OR & CHATSWORTH, CA — May 25, 2008, — Diamond Multimedia (www.diamondmm.com), a leading manufacturer of PC graphics cards, sound cards and communications products, introduced today in collaboration with SmoothCreations a nationally known system builder that builds custom painted high performance gaming computers; are proud to announce the Broodling Pc gaming system.
This beautiful SmoothCreations PC is a creation and a work of art. The "Broodling" is a Hand painted & custom built for beauty & performance makes this gaming pc unique.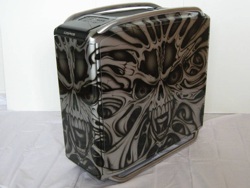 The Broodling is powered by an AMD Phenom 9750 Quad Core and a Diamond Radeon HD 3870 X2. As the CEO of SmmothCreations, Jim Saling, put's it, "the Broodling was designed to be a powerful gaming system at an attractive price point designed for entry level gamers that want a robust and with scaleable upgrade features". The Broodling was configured to be custom configured system that competes with Nvidia – Intel platforms at an affordable to price performance ratio. The Benchmark data is evidenced that the Broodling can compete with other platforms that cost thousands of dollars more.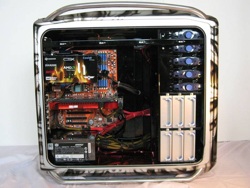 The Smooth Creations Broodling is powered by a 2.4GHz AMD Phenom 9750 Quad-Core Processor residing on an AMD 770-SB600-based Abit AX78 motherboard, coupled with 4GB of Kingston Dual Channel DDR2 memory running at 666MHz. The AX78's Phoenix-based BIOS offers room for overclocking, made easier by the CoolIt Systems Eliminator CPU Cooler's combination of air cooling and liquid / TEC chilling. Driving the graphics is a Diamond Multimedia Viper Radeon HD3870 X2--a 16x PCIe-based card with two Radeon 3870 GPUs onboard and 512MB of DDR3 memory dedicated to each GPU, for a total of 1GB of graphics memory. A single 500GB Western Digital Caviar SE16 hard drive and Lite-On 20X DVD+/-RW drive round out the peripherals. Powering the rig is a 1,250-watt Cooler Master Real Power Pro power supply--which gives this system plenty of power to grow for future upgrades.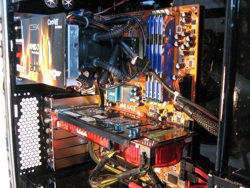 The Wicked design is only rivaled by it's "Evil" performance. For those whom want simply an awesome personalized gaming pc at a price they can afford, The Broodling makes that available on the spider platform. SmoothCreations can convert the PC case into a canvass for you. Many system builder may try to copy and imitate. But only SmoothCreations can bring artistic beauty and performance all wrapped in a gaming PC. The Broodling awesome performance was the month long cover story on HotHardware.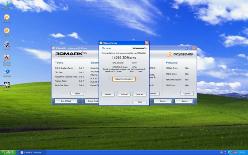 "For those that want the real deal, you can have expensive imitators, or you can have a high performance work of art". Eddie Lai, Product Manager, Abit Motherboards.

Availability
The Broodling is available for immediate delivery, and custom configurations and upgrades are available. Each Broodling pc is custom painted and serialized. Every Broodling has unique design variations that will make your PC different from any other pc out there.





Source: Diamond Press Release
Links