Latest first-person shooter Painkiller: Overdose - you can download its free demo ~ 733Mb here - runs on 3dfx hardware: in fact 3dfxUndercover, member of 3dfxzone.it english board, posted some Painkiller: Overdose screenshots.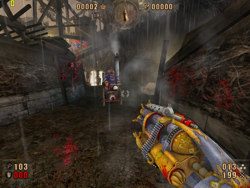 3dfxUndercover got these results using a 3dfx Voodoo5 5500 64Mb video card and SFFT Alpha 48 3dfx driver on Celeron at 3GHz pc with 1792Mb of RAM and Microsoft Windows XP.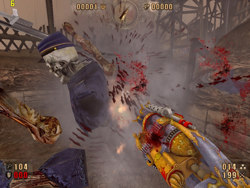 Game was very playable with low graphics settings at 800 x 600 video resolution. Increasing video quality Painkiller: Overdose was "FULLY PLAYABLE AT 640x480", 3dfxUndercover writes. At 1024 x 768 with High Quality video settings frame rate was too low but game looks very impressive, as you can see.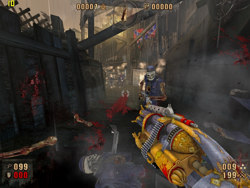 Links


tag: 3dfx | painkiller | painkiller: overdose | screenshot | voodoo5