Intel Arc Graphics Windows DCH Driver è un driver kit finalizzato alla configurazione delle GPU discrete Intel Arc Graphics (nome in codice "Alchemist") e delle GPU integrate Iris Xe (nome in codice "DG1") in ambiente Microsoft Windows 10 e Windows 11.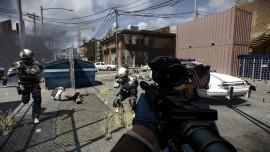 Payday 2
Questa build del software Intel Arc Graphics Windows DCH Driver elimina alcuni errori di carattere grafico con il videogame Payday 2 in DirectX 9 e incrementa le prestazioni di God of War in DirectX 12, relativamente alla interfaccia utente (menu), per i sistemi con una GPU della linea Arc.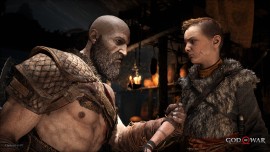 God of War
Per gli utenti Iris Xe, invece, Intel segnala il completamento di un lavoro di bug fixing focalizzato sui videogame Battlefield 2042, Watch Dogs: Legion, Hitman 3 e Assassin's Creed Valhalla, tutti in DirectX 12.
Battlefield 2042

L'elenco completo dei miglioramenti e dei problemi risolti con questo rilascio sono includi nella nostra sintesi esaustiva delle release notes ufficiali.





Collegamenti


tag: battlefield 2042 | directx 12 | god of war | payday 2