AMD ha rilasciato la versione 21.10.4 del software di configurazione Radeon Software Adrenalin per i Sistemi Operativi Microsoft Windows 10 e Windows 11 a 64-bit.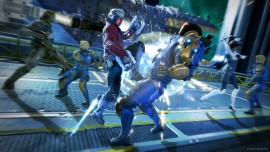 Marvel's Guardians of the Galaxy [1/3]
Questa release, che include un nuovo driver video - la cui versione č pari a 21.30.31.05 -, risolve un problema che causava errori di carattere grafico in fase di rendering del titolo Marvel's Guardians of the Galaxy con l'ausilio di video card AMD, tra le quali lo sviluppatore cita in maniera esplicita la Radeon RX 6800.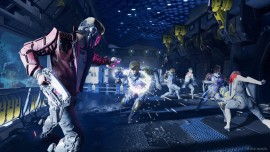 Marvel's Guardians of the Galaxy [2/3]
Tra le problematiche ancora aperte, AMD segnala possibili hang con il medesimo titolo e le Radeon RX 5500 XT: in tal caso, come workaround temporaneo, viene suggerito di disattivare la funzionalitą di Anti-Lag disponibile in Radeon Software.
Marvel's Guardians of the Galaxy [3/3]

Come sempre, anche in questo caso č possibile consultare l'elenco ufficiale completo delle novitą e delle problematiche risolte e note di questa release.





Collegamenti


tag: amd | bug fixing | driver | guardians of the galaxy | radeon rx 6800 | radeon software adrenalin | windows 10 | windows 11