Il publisher Rockstar Games ha ufficializzato i requisiti di sistema relativi al suo attesissimo game Max Payne 3 in edizione per PC e tre screenshot in alta risoluzione finalizzati a presentare ai gamer la resa grafica della versione per PC di Max Payne 3.
In accordo a Rockstar Games, la PC edition di MP3, pur essendo sviluppata in parallelo con le versioni per le console Xbox 360 e PS3, supporta le librerie grafiche DirectX 11 e quindi rende disponibile un ulteriore set di feature grafiche, tra cui la tessellation, che esaltano la qualità del rendering.
Il motore grafico di Max Payne 3 è stato ottimizzato al fine di permettere l'esecuzione (e, ci auguriamo, la giocabilità, ndr) attraverso un ampio range di computer, come definito dai seguenti requisiti, che vi presentiamo nella lingua originale.
---
Operating System:
Windows 7 32/64 Service Pack 1, Windows Vista 32/64 Service Pack 2, Windows XP 32/64 Service Pack 3

Processor:
Intel Dual Core 2.4 GHZ - i7 3930K 6 Core x 3.06 GHZ / AMD Dual Core 2.6 GHZ - FX8150 8 Core x 3.6 GHZ

RAM:
2GB - 16GB

Video Card:
NVIDIA 8600 GT 512MB VRAM - NVIDIA GeForce GTX 680 2GB VRAM / Radeon HD 3400 512MB VRAM - Radeon HD 7970 3GB VRAM

Sound Card:
100% Direct X 9.0 compatible - Direct X 9.0 compatible supporting Dolby Digital Live

HDD Space:
35 GB

DVD Drive
Please refer to your hardware manufacturer and www.rockstargames.com/support for current compatibility information. Some system components such as mobile chipsets, integrated, and AGP graphics cards may be incompatible. Unlisted specifications may not be supported by publisher.
---
Seguono gli screenshot della edizione per PC di Max Payne 3, il cui arrivo sul mercato è stato fissato per il prossimo 29 maggio in Nord America e per il 1 giugno in Europa.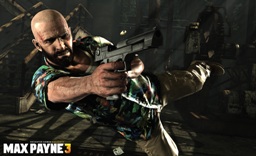 [Immagine ad alta risoluzione]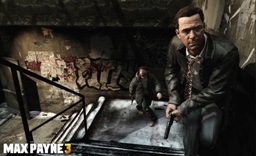 [Immagine ad alta risoluzione]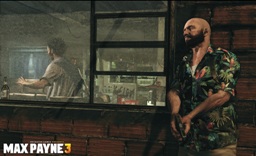 [Immagine ad alta risoluzione]





Collegamenti