Beam Screensaver 1.73 is an OpenGL-accelerated 3D screensaver (2.16Mb) for Microsoft Windows 9x/ME/NT4/2000/XP.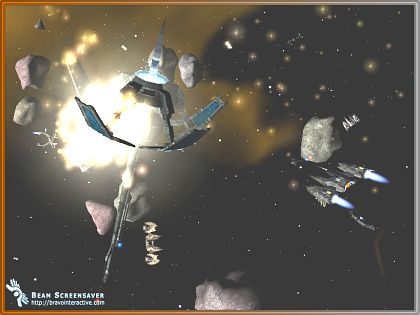 This's the author description:

Dive into fantastic world of furious space battles. You will be amazed how absorbing and relaxing this OpenGL-accelerated screensaver is. Discover yourself in the middle of space action among asteroid belts and eye-catching backgrounds. Enhance the impression from virtual journey with your favourite CD or MP3 music.





Links


Tags: linux | linuxday 2012