Con il seguente comunicato stampa Acer ha lanciato nel mercato statunitense il netbook Aspire One AOD250, una soluzione nell'ambito dei portatili ultra-compatti che si distingue dalle altre poichè è stata configurata dal system builder in modalità dual-boot ed, in quanto tale, permette all'utente in fase di avvio la scelta del Sistema Operativo, che può essere Android di Google o Windows XP Home di Microsoft.

Le specifiche hardware del dispositivo includono una motherboard basata sul chipset Mobile Intel 945GSE Express e sull'IGP integrato Intel Graphics Media Accelerator 950, il "classico" processore Intel Atom N280 (1.66GHz, 512KB L2 cache, 667MHz FSB), 1GB di RAM DDR2 a 667MHz, un HDD da 160GB e un display WSVGA CrystalBrite da 10.1-inch realizzato con l'ausilio della tecnologia LED-backlit.

L'MSRP del prodotto è pari a $349.99.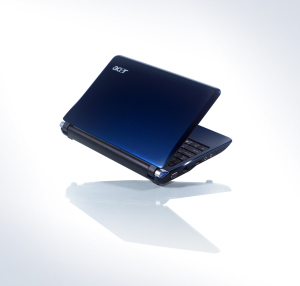 [Immagine ad alta risoluzione]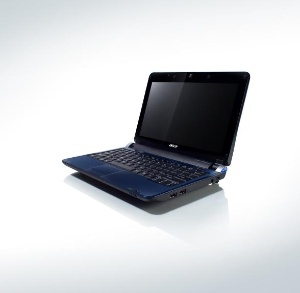 [Immagine ad alta risoluzione]

SAN JOSE, Calif. - Acer America, the world's second largest notebook PC vendor and third largest PC vendor1, today announced U.S. availability of the Aspire One AOD250 netbook featuring a dual-boot operating system including Android and Windows XP Home. The open design of Android gives Aspire One users faster connections to the Internet and increased access to productivity and entertainment applications. Continuing to push the envelope on mobile computing solutions, Acer is offering the 10.1-inch Aspire One AOD250 with Android and Windows XP to U.S. customers with prices beginning at $349.99.
The Aspire One AOD250 netbook includes a dual-boot feature allowing users to switch between Android and Windows XP Home operating systems with just a click of a mouse. Designed specifically for mobile devices and applications, Android allows the Aspire One netbook to boot up and shut down quickly with "instant on" Internet connectivity, saving time and boosting productivity.
"The Android operating system and the Aspire One netbook is an ideal combination for end users that require a highly mobile device for data consumption," said Sumit Agnihotry, vice president of product management for Acer America. "The unique dual-boot OS on the new Aspire One ensures users fast connections, the familiarity of Windows, and the added convenience of open source mobile platforms and applications."
Combining ultra-portability and design
The Aspire One netbook is a simple and reliable mobile computing solution. Engineered for extreme mobility and weighing less than three pounds, the Aspire One utilizes the energy-efficient Intel Atom Processor N280 to keep users connected while on-the-go. The Aspire One comes with a high-density, six-cell, 5800 mAh battery, 1GB of memory, integrated 802.11 b/g Wi-Fi network connectivity, and a generous 160GB internal hard drive to store plenty of digital albums, music and documents. The Aspire One utilizes a Multi-Gesture Touchpad, allowing users to pinch, flick and swirl their fingers across the touchpad for intuitive navigation. It also allows users to scroll, zoom in and out and flip through web pages, photos, spreadsheets and more.
The Aspire One has a 10.1-inch CrystalBrite LED-backlit display, offering a broader viewing area for Web page navigation and data input. For communication needs, the netbook is equipped with the Acer Crystal Eye webcam, delivering smooth video streaming and high quality images for online chats and business video conferences, even in low-light situations. A built-in digital microphone conveys superior voice quality, keeping background noise levels low and minimizing echoes. Bluetooth 2.1 allows the Aspire One easy connectivity to enabled wireless devices, such as phones, printers and PDAs.
Acer Aspire One AOD250 with Android Specifications
Intel Atom Processor N280 (1.66GHz, 512KB L2 cache, 667MHz FSB)
Dual-Boot Operating System, choose between Android and Windows XP Home operating systems
10.1" WSVGA Acer CrystalBrite LED-backlit Display
Mobile Intel 945GSE Express Chipset
Integrated Intel Graphics Media Accelerator 950
1024MB DDR2 667MHz Memory
160GB 5400RPM SATA Hard Drive
Multi-in-1 Digital Media Card Reader
Acer InviLink 802.11b/g Wi-Fi CERTIFIED
Bluetooth 2.1
Integrated Acer Crystal Eye Webcam
Two Built-in Stereo Speakers
Dolby Headphone Technology
Multi-Gesture Touchpad
3 - USB 2.0 Ports
6-cell Li-ion Battery (5800 mAh)
2.79 lbs. | 1.27 kg
10.2" (W) x 8.4" (D) x 1.0" (H)
MSRP: $349.99
Four stylish colors: Ruby Red, Diamond Black, Sapphire Blue and Seashell White
Pricing and Availability

The Aspire One AOD250 netbook is available now via Acer's authorized resellers and at major retailers nationwide, with prices beginning at $349.99. The Aspire One comes with a one-year limited warranty.





Source: Acer Press Release
Links


Tags: acer | android | aspire | dual-boot | netbook