your source for 3dfx, hardware and gaming
Da LucasArts nuovi screenshot di Star Wars: The Old Republic
29.12.2008 -
Da LucasArts nuovi screenshot di Star Wars: The Old Republic
Sono stati diffusi dal sito Kotaku nuovi screenshot del game Star Wars: The Old Republic, sviluppato da BioWare e pubblicato da LucasArts.
Nonostante questo game MMO, che BioWare sta costruendo facendo uso del motore grafico HeroEngine, sia stato annunciato ufficialmente, non Ŕ tuttavia nota al momento la data di lancio, anche se Ŕ probabile che Star Wars: The Old Republic sarÓ rilasciato ufficialmente nel periodo compreso tra l'ultimo trimestre del 2010 e il primo trimestre del 2011.
Seguono le immagini.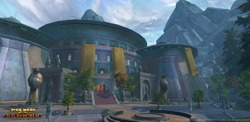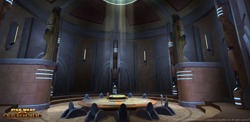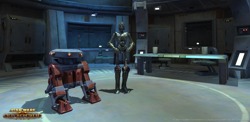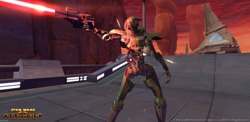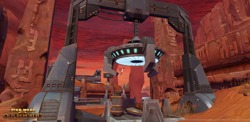 Collegamenti

| | | |
| --- | --- | --- |
| --- | Might be interesting to you | --- |
Copyright 2022 - 3dfxzone.it - E' vietata la riproduzione del contenuto informativo e grafico. Note Legali. Privacy