your source for 3dfx, hardware and gaming
2K Games pubblica un trailer e screenshots del game Mafia II
15.06.2009 -
2K Games pubblica un trailer e screenshots del game Mafia II
2K Games, publisher di Mafia II, sequel di Mafia The City of Lost Heaven, ha pubblicato in occasione dell'E3 di Los Angeles un trailer ed alcuni screenshot del suo nuovo titolo third-person shooter, che è attualmente in fase di sviluppo presso gli studi di 2K Czech ed è basato sul motore grafico The Illusion Engine, che è dotato di supporto per PhysX.
In accordo a 2K Games, Mafia II sarà disponibile non il prossimo Ottobre, come precedentemente annunciato, ma "nei primi mesi del 2010" in tre differenti edizioni per il supporto delle piattaforme Microsoft Windows, PlayStation 3 e Xbox 360.
Sequono gli screenshot.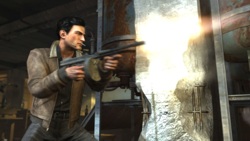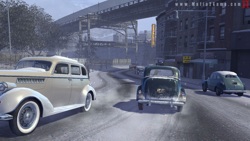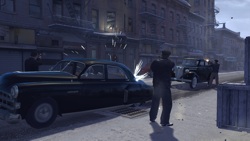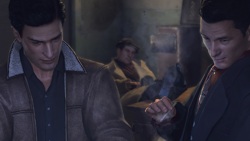 Collegamenti

| | | |
| --- | --- | --- |
| --- | Might be interesting to you | --- |
Copyright 2022 - 3dfxzone.it - E' vietata la riproduzione del contenuto informativo e grafico. Note Legali. Privacy