A pochi giorni dall'annuncio ufficiale del DLC (DownLoadable Content) Pack Cops and Robbers Pack per il game Burnout Paradise, la software house Criterion, presso i cui studi l'add-on č in sviluppo, ha diffuso tre screenshot del DLC che mostrano alcune scene del titolo arricchito con il pack e forniscono una idea del gameplay offerto dal suo open-world racer.
Cops and Robbers Pack amplierā l'attuale Burnout Paradise, permettendo sfide mozzafiato con la polizia votata all'inseguimento, mentre il livello di dettaglio del game si manterrā sugli ottimi livelli che giā lo caratterizzano. Il DLC sarā disponibile in tre differenti versioni per le piattaforme PC, PlayStation 3 e Xbox 360, anche se Criterion non ne ha rivelato nč la data di lancio nč il prezzo (che si manterrā comunque basso trattandosi di una add-on).
Seguono gli screenshot ufficiali del DLC.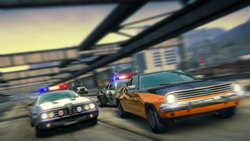 [Immagine ad alta risoluzione]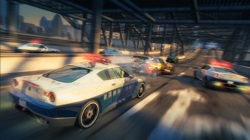 [Immagine ad alta risoluzione]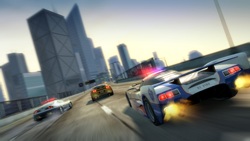 [Immagine ad alta risoluzione]





Collegamenti


Tags: burnout paradise | game | screenshot