Eight years ago NVIDIA Corporation announced, by a its well known press release, that it "has signed a definitive agreement to acquire certain graphics related assets of 3dfx Interactive, a pioneer and a recognized leader in graphics technology. These graphics related assets include, but are not limited to, patents, pending patent applications, trademarks, brand names, and chip inventory related to the graphics business of 3dfx".
"In addition, 3dfx and NVIDIA have agreed to stay the patent infringement litigation between them through the closing of the transaction, at which time it will be jointly dismissed with prejudice".
Our german friends of PC Games Hardware are celebrating this anniversary by a new article in english language. This one is a tribute to 3dfx, useful to remember, or understand better, the role played by this company in the history of graphics developement.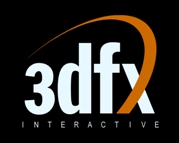 Today the most of video cards made by 3dfx are still usable and latest products - these based on VSA-100 graphics chips - can be installed in the systems running all current consumer-oriented Microsoft Windows Operative Systems.





Links