Gears Of War 2, seguito del ben noto sparatutto in terza persona Gears of War, sviluppato da Epic Games e pubblicato da Microsoft Game Studios, sta facendo registrare un vero e proprio successo di vendite.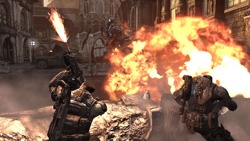 [Immagine ad alta risoluzione]
Commercializzato a partire dalle prime ore dello scorso Venerdì 7 Novembre, infatti, il gioco, che è disponibile al momento in esclusiva per la piattaforma Xbox 360 di MS, è stato acquistato ben 2.1 milioni di volte nelle prime 24 ore.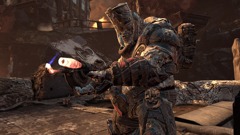 [Immagine ad alta risoluzione]
A recitare la parte del leone in questo senso è stata l'utenza statunitense, che ha acquistato 1.4 milioni di copie mentre le restanti 700.000 sono arrivate nelle case di appassionati sparsi nel resto del mondo, Europa inclusa.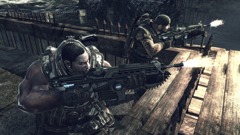 [Immagine ad alta risoluzione]
Gears Of War 2 a questo punto può già vantare numeri che lo avvicinano a titoli storici per il mondo Xbox 360, quali Halo 3 e Grand Theft Auto IV; inoltre, non è difficile ipotizzare un boost delle vendite della console di Microsoft proprio in virtù dell'arrivo del titolo di Epic Games, che ricordiamo essere basato sul motore grafico Unreal Engine 3.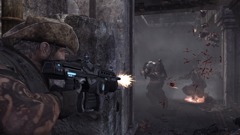 [Immagine ad alta risoluzione]





Collegamenti