Le schede madri ASUS con chipset Intel G35 permettono agli utenti di avere una grafica compatibile con le DirectX 10 di Microsoft integrata nella scheda madre e disponibile "right out of the box". Questa serie di schede madri è la prima al mondo a fornire una piattaforma Intel con una scheda grafica integrata che supporta le DirectX 10 usate da Windows Vista.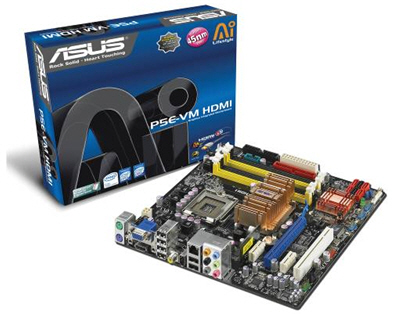 ASUS si muove senza sosta per offrire agli utenti le ultime e migliori tecnologie, il risultato è questa serie di schede madri; il cui comparto grafico avanzato permette agli utenti di provare una nuova dimensione nei giochi realistici attraverso animazioni più naturali ed effetti più realistici.
I modelli di scheda madre che supportano queste caratteristiche uniche sono: ASUS P5E-V HDMI, P5E-VM HDMI e P5E-VM SE.
Specifiche:
| | | | |
| --- | --- | --- | --- |
| Model | P5E-V HDMI | P5E-VM HDMI | P5E-VM SE |
| Chipset | G35/ICH9R | G35/ICH9R | G35/ICH9 |
| FSB | 1333/1066/800 MHz | 1333/1066/800 MHz | 1333/1066/800 MHz |
| VGA | Intel GMA X3500 | Intel GMA X3500 | Intel GMA X3500 |
| HDMI Support | Y | Y | N |




Source: ASUS Press Release
Links


Tags: asus | scheda | scheda madre | supporto