Sono stati diffusi in Rete nuovi screenshot dell'attesissimo game Metal Gear Solid 4: Guns of the Patriots (o, in breve, MGS4), prossimo episodio della ben nota serie di Metal Gear, prodotto e diretto dalla triade composta da Hideo Kojima (developer), Shuyo Murata e Yoji Shinkawa.
Metal Gear Solid 4: Guns of the Patriots verrą pubblicato da Konami il prossimo 12 Giugno: il game sarą disponibile in quella data in tutto il mondo ma - esclusivamente - per la console Playastation 3 di Sony, come si evince peraltro dal supporto utilizzato, ovvero un disco Blu-ray dual-layer. MGS4 sarą probabilmente l'ultimo dei titoli legati alla saga di Metal Gear.
Seguono alcuni screenshot del game tratti dalla raccolta dei sito GamePro.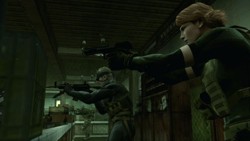 [Immagine ad alta risoluzione]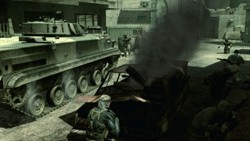 [Immagine ad alta risoluzione]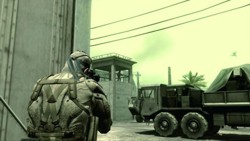 [Immagine ad alta risoluzione]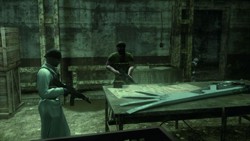 [Immagine ad alta risoluzione]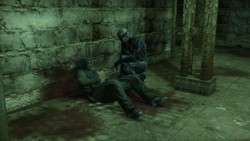 [Immagine ad alta risoluzione]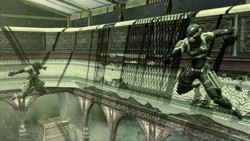 [Immagine ad alta risoluzione]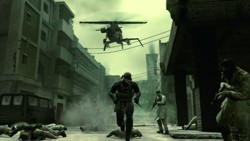 [Immagine ad alta risoluzione]





Collegamenti