Dopo Xbox 360 e PS3, è stata annunciata una rinnovata versione del first-person shooter Turok anche per la piattaforma per la quale fu inizialmente creato, circa dieci anni fà. Turok per PC arriverà "nella primavera della 2008", afferma Touchstone che di Turok è il nuovo publisher mentre le release per PlayStation 3 e Xbox 360 "sono attese il giorno 5 del mese di Febbraio del prossimo anno", come peraltro annunciato già in precedenza.
Il porting dell'applicativo su PC sarà materialmente eseguito da Aspyr Studios, non nuova a questo tipo di esperienze avendo già assolto a un compito analogo con i titoli Dreamfall: The Longest Journey e Stubbs the Zombie. Il nuovo Turok, comunque, promette non poco sia dal punto di vista del gameplay (anche la versione per PC sarà dotata di una modalità single-player ed una multi-player, ndr) che della qualità visiva, dal momento che il motore grafico sarà il ben noto Unreal Engine 3.
Seguono alcuni screenshot della versione per Xbox 360 del nuovo Turok.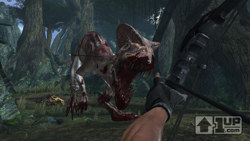 [Immagine ad alta risoluzione]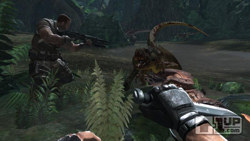 [Immagine ad alta risoluzione]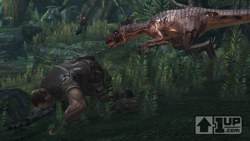 [Immagine ad alta risoluzione]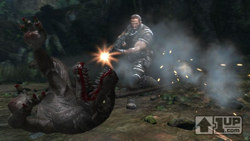 [Immagine ad alta risoluzione]





Collegamenti


Tags: engine | pc | turok | unreal