Asus ha immesso sul mercato internazionale la nuova scheda grafica di fascia media siglata EAX1650PRO Silent GAMER EDITION/HTD/256M: concepita per gli utenti orientati al gaming 3D, questa card è basata sulla gpu Radeon X1650PRO di ATI ed integra 256Mb di memoria G-DDR3 a 1.4GHz (2x700MHz) con RAMDAC a 400MHz.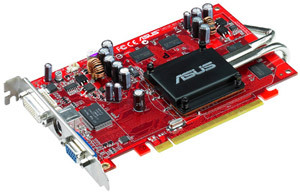 Asus ha utilizzato un sistema di raffreddamento in grado di abbinare ad una buona efficienza nella dissipazione del calore prodotto dal chip grafico tutta la silenziosità dovuta alla mancanza di una ventola dedicata. Con l'ausilio di una struttura tubolare che supporta la conduzione, il calore prodotto dalla gpu viene concentrato nella parte posteriore della card e lì smaltito con l'aiuto dei flussi d'aria innescati dalla ventola della cpu.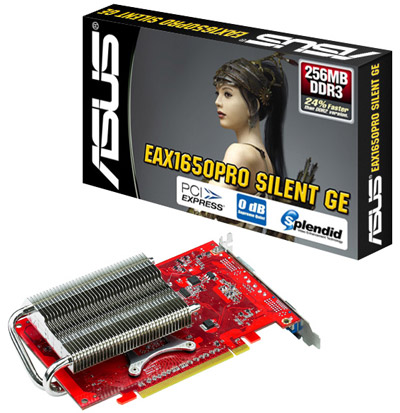 In accordo al comunicato stampa del produttore, EAX1650PRO Silent GAMER EDITION/HTD/256M fornisce - con l'applicativo 3DMark 2005 - prestazioni superiori di circa il 24% rispetto alle soluzioni standard Radeon X1650PRO based.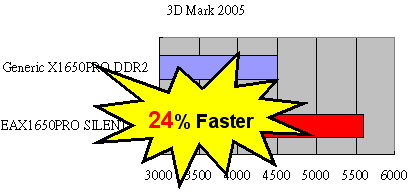 Taipei, Taiwan; September 14, 2006 - ASUSTeK Computer Inc. (ASUS), the leading provider of graphics solutions, today introduced the EAX1650PRO Silent GAMER EDITION/HTD/256M graphics card, which features enhanced performance for the latest game titles and advanced silent cooling technology. Powered by ATI's RADEON X1650PRO GPU, the new ASUS graphics card supports 256MB DDR3 memory and the ASUS-developed Splendid Video Intelligent Technology for high-quality visual experiences.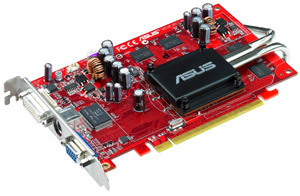 High-speed 256MB DDR3 memory
The EAX1650PRO Silent GAMER EDITION/HTD/256M, with 256MB DDR3 memory, provides a 24% performance hike when compared with competing solutions based on DDR2 memory. The graphics card offers industry-leading performance to run video resource-hungry applications, including the latest game titles.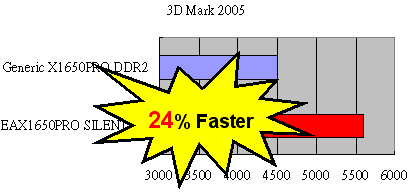 Advanced Silent Cooling Solution
The EAX1650PRO Silent GAMER EDITION/HTD/256M incorporated two heat pipes to transfer heat generated by the GPU to the card's back side, and then leverage the CPU fan to maintain system temperature. Hence, the ASUS graphics card does not exacerbate a PC's acoustic issues, and yet still enables excellent performance.
ASUS Splendid Technology
With Splendid Video Intelligence Technology, found exclusively in ASUS solutions, images processed by ASUS graphics cards are enhanced and fine tuned to deliver the most vibrant visual representations in conditions most favorable to human eyes. Splendid can also work on top of ATI's Avivo tm technology. While Avivo provides sharp decoded video, Splendid dynamically adjust color, brightness, sharpness and contrast to deliver video quality comparable to those on the very best TVs.
The EAX1650PRO Silent GAMER EDITION/HTD/256M is now available worldwide. For more information, please visit the company homepage at www.asus.com .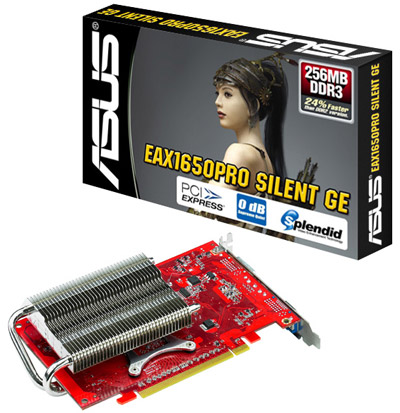 Source: Asus Press Release
Links