Tomb Raider: The Last Revelation is the fourth installment in Tomb Raider videogame series. It has been developed by Core Design and published by Eidos Interactive in 1990 for Windows PCs as well as for PlayStation console.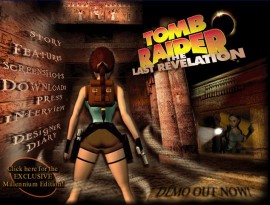 Tomb Raider: The Last Revelation | Marketing asset
This demo runs also on Windows XP and newer Microsoft Windows Operating Systems, including Windows 10, if you overwrite original executable file "Tomb4.exe" with that one included in "xptr4demopatch.zip" named archive.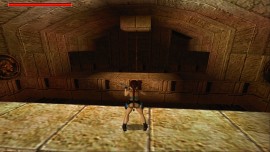 Tomb Raider: The Last Revelation | In-game screenshots

In same way, you can get demo running in full screen mode launching the patch included in "tr4fullscreenfix101.zip" archive. This step requires Microsoft Application Compatibility Toolkit to be correctly installed if you're using Windows 8 or 8.1 OSes.

Obviously you cannot miss our gameplay video recorded from this Tomb Raider: The Last Revelation demo using a modern hardware setup with the videogame working in Full HD with 8x anti-aliasing as well as 16x anisotropic filtering.





Collegamenti


tag: 3dfx | demo | gameplay | gaming | tomb raider the last revelation | videogame | youtuber