Supremacy, terzo DLC dello shooter Call of Duty: Advanced Warfare, sviluppato dalla software house Sledgehammer Games per un ventaglio molto ampio di piattaforme, Ŕ stato reso disponibile di recente dal publisher Activision per le console PlayStation 4 e PlayStation 3, e per i PC. Circa un mese fa, ed esattamente il 2 giugno, l'accesso a Supremacy, di cui vi proponiamo il gameplay trailer ufficiale, era stato invece consentito agli utenti delle console Microsoft Xbox 360 e Xbox One.
Il DLC Supremacy di Call of Duty: Advanced Warfare aggiunge al titolo di Activision quattro nuove mappe per la versione multiplayer denominate Kremlin, Parliament, Compound e Skyrise (quest'ultima ripropone in chiave moderna la mappa Highrise, certamente ben nota ai player di Call of Duty: Modern Warfare 2), oltre al terzo capitolo, chiamato Exo Zombies Carrier, dell'avventura cooperativa Exo Zombies.
Come sempre nel caso dei DLC publicati da Activision nell'ambito della serie Call of Duty, gli utenti possono acquistare la singola espansione oppure il season pass che consente il download di tutti e quattro i DLC pianificati per Call of Duty: Advanced Warfare.
Seguono gli screenshots ufficiali delle mappe Kremlin, Parliament, Compound e Skyris, e dell'episodio Exo Zombies Carrier.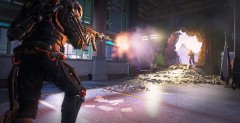 [Immagine ad alta risoluzione]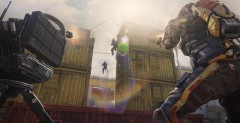 [Immagine ad alta risoluzione]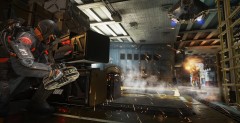 [Immagine ad alta risoluzione]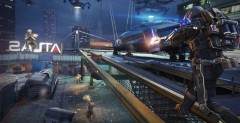 [Immagine ad alta risoluzione]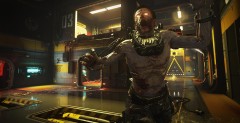 [Immagine ad alta risoluzione]





Collegamenti