Dopo l'annuncio della data di rilascio del game action-adventure Batman: Arkham Knight sono stati diffusi on line anche i requisiti di sistema minimi e consigliati (che vi presentiamo di seguito in lingua originale) per l'esecuzione della edizione per PC del titolo, che segue cronologicamente Batman: Arkham Origins e rappresenta, più in generale, il quarto capitolo della serie Batman: Arkham.
---
Minimum System Requirements:
OS: 64-bit Windows 7 or Windows 8.1
CPU: Intel Core i5-750 or AMD Phenom II X4 965 quad-core processors
RAM: 6 GB of RAM
GPU: NVIDIA GeForce GTX 660 or AMD-equivalent, with 2 GB of video memory
HDD: 45 GB free-space
Recommended System Requirements:
OS: 64-bit Windows 7 or Windows 8.1
CPU: Intel Core i7-3770 or AMD FX-8350
RAM: 8 GB of RAM
GPU: NVIDIA GeForce GTX 760 (recommended) or GeForce GTX 980 (for Ultra settings)
HDD: 55 GB free-space
---
Le specifiche consigliate sono sostanzialmente stringenti sia dal punto di vista della CPU (occorre, infatti, almeno un chip Intel Core i7-3770 oppure un AMD FX-8350) che da quello della GPU. A tal proposito NVIDIA, che per ovvie ragioni commerciali non cita i prodotti Radeon di AMD, suggerisce un processore grafico NVIDIA GeForce GTX 760 mentre per giocare in Ultra HD (4K) è necessaria almeno una GeForce GTX 980.
Batman: Arkham Knight è attualmente in fase di sviluppo presso gli uffici di Rocksteady Studios: la software house ha scelto il motore grafico Unreal Engine 3 per l'implementazione del game, la cui pubblicazione è stata affidata a Warner Bros. Interactive Entertainment.
Batman: Arkham Knight sarà rilasciato il prossimo 23 giugno per le piattaforme di gioco PC, PlayStation 4 e Xbox, mentre nella seconda parte dell'anno corrente sono attese anche le versioni per OS X e Linux.
Seguono alcuni screenshot ufficiali di Batman: Arkham Knight.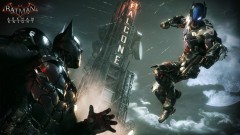 [Immagine ad alta risoluzione]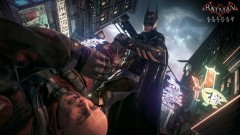 [Immagine ad alta risoluzione]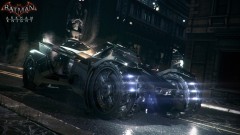 [Immagine ad alta risoluzione]





Collegamenti