Il publisher Activision ha annunciato la data di lancio di Ascendance, il secondo DLC dedicato al ben noto first-person shooter Call of Duty: Advanced Warfare, che sappiamo essere stato sviluppato da Sledgehammer Games con l'ausilio di un motore grafico proprietario.
Ascendance sarà disponibile per le piattaforme di gioco Microsoft Xbox One e Xbox 360 a partire dal prossimo 31 marzo; come tipicamente accade in questi casi, il DLC sarà aperto alle altre piattaforme di gioco supportate, ovvero ai PC con Microsoft Windows e alle console PlayStation 3 e 4 di Sony, con un ritardo preventivabile in un mese circa.
Il DLC Ascendance include quattro nuove mappe, denominate Perplex, Site 244, Climate e Chop Shop, a proposito delle quali vi mostriamo di seguito gli screenshot ufficiali in accordo all'ordine di citazione, e un nuovo capitolo, intitolato Infected, della modalità Exo Zombies, oltre a nuovi zombies e nuove armi.
Il costo del DLC singolo presso lo store di Xbox Live è pari a $15. In alternativa è possibile acquistare il Season Pass di Call of Duty: Advanced Warfare che, a fronte di un investimento superiore e pari più in dettaglio a $49.99, consente l'accesso a tutti i 4 DLC previsti per il game.
Segue la preview delle mappe Perplex, Site 244, Climate e Chop Shop immortalate dagli screenshot ufficiali.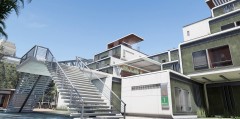 [Immagine ad alta risoluzione]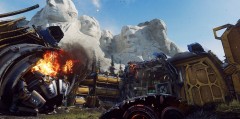 [Immagine ad alta risoluzione]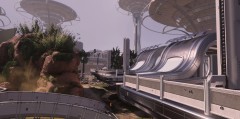 [Immagine ad alta risoluzione]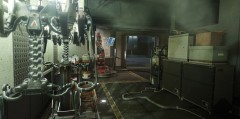 [Immagine ad alta risoluzione]





Collegamenti