CD Projekt RED ha pubblicato quattro nuovi screenshot catturati con l'attuale versione più recente del prossimo RPG in open world, intriso di elementi di action, The Witcher 3: Wild Hunt.
Le immagini, tutte in Full HD, sono incentrate sul protagonista del titolo e, più in generale, della serie, al secolo Geralt, atteso da nuove missioni nel corso di quello che, al suo arrivo, promette di diventare l'RPG in grado di offrire gli spazi più ampi tra i game della sua categoria.
The Witcher 3: Wild Hunt è attualmente in fase di sviluppo presso gli studi della software house polacca CD Projekt RED che ha scelto il motore grafico proprietario REDengine 3 per la realizzazione del prodotto che è dotato, inoltre, della sola versione multiplayer.
Questo titolo, terzo capito della serie che già include The Witcher e The Witcher 2: Assassins of Kings, sarà rilasciato in triplice edizione per il supporto delle piattaforme di gioco Microsoft Windows, PlayStation 4 e Xbox One.
The Witcher 3: Wild Hunt sarà disponibile a partire dal prossimo 24 fabbraio 2015. Seguono gli screenshot più recenti del game.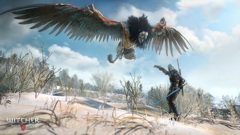 [Immagine ad alta risoluzione]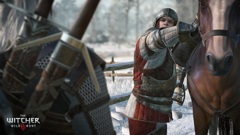 [Immagine ad alta risoluzione]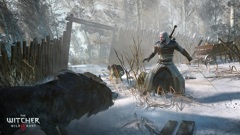 [Immagine ad alta risoluzione]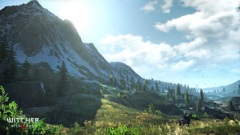 [Immagine ad alta risoluzione]





Collegamenti