Il first-person shooter Destiny è stato rilasciato soltanto ieri 9 settembre ma il publisher Activision, a distanza di un solo giorno dal lancio ufficiale per le piattatorme di gioco Xbox One, PlayStation 4, Xbox 360 e PlayStation 3, è già pronto a condividere i primi importanti numeri fatti registrare dal titolo in termini commerciali.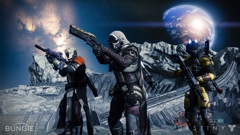 [Immagine ad alta risoluzione]
Più in dettaglio, gli store di tutto il mondo hanno sottomesso ordini per una cifra superiore ai 500 milioni di dollari. Senza contare che un simile dato promette di lievitare ulteriormente non appena entreranno in gioco gli acquisti effettuati dagli utenti finali.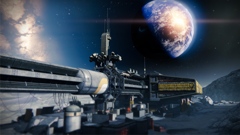 [Immagine ad alta risoluzione]
Activision punta a inaugurare con Destiny una nuova serie di videogame in grado di appassionare il pubblico per un decennio o quasi. Il publisher, che ha già proposto serie di assoluto successo, come Call of Duty, Skylanders e World of Warcraft, ha affidato il fondamentale compito dello sviluppo del game a Bungie, la software house che ha creato la serie Halo.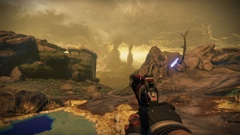 [Immagine ad alta risoluzione]

Hai già guardato il trailer di lancio che presenta il gameplay di Destiny?





Collegamenti