Il publisher Activision ha reso disponibili interessanti asset per i media focalizzati su Invasion,il terzo DLC dello shooter Call of Duty: Ghosts. Più in dettaglio, è possibile fissare le idee sul gameplay e le ambientazioni del prossimo DLC, finalizzato ad ampliare la versione multiplayer di Call of Duty: Ghosts, attraverso i seguenti trailer e screenshot.
Invasion introduce quattro mappe per la versione multiplayer di Call of Duty: Ghosts denominate rispettivamente "Mutiny", dove i player sono condotti nel mondo dei pirati dei Caraibi, "Pharaoh", incentrata sull'antico Egitto, "Departed", localizzata in un piccolo paese messicano, e "Favela", un remake dell'omonima mappa di Call of Duty: Modern Warfare 2, ambientata evidentemente in Brasile.
Inoltre, Invasion aggiunge un ulteriore capitolo alla modalità Extinction, denominato "Episode 3: Awakening": in esso il sottosuolo è il campo di battaglia che impegna i player contro l'invasione aliena dei Cripridi.
Il DLC Invasion di Call of Duty: Ghosts sarà disponibile a partire dal prossimo 3 giugno su Xbox LIVE; "a seguire" le edizioni per le altre piattaforme supportate. Il costo dell'espansione è pari a $14.99, anche se essa può essere ottenuta mediante il Season Pass, il cui costo è pari invece a $49.99.
Seguono quattro screenshot tratti dal DLC Invasion di Call of Duty: Ghosts, ciascuno dei quali è dedicato a una delle mappe introdotte dalla espansione ed è stato catturato con la risoluzione video Full HD.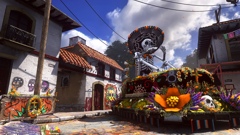 [Immagine ad alta risoluzione]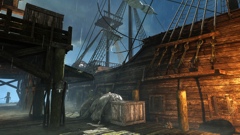 [Immagine ad alta risoluzione]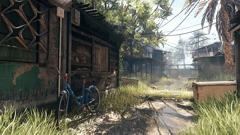 [Immagine ad alta risoluzione]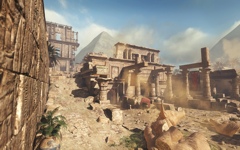 [Immagine ad alta risoluzione]





Collegamenti