The Future of Unreal Tournament Begins Today. E' questo il titolo del comunicato con il quale Epic Games ha annunciato il prossimo capitolo della serie di Unreal Tournament, che segue temporamente Unreal Tournament 3 e la cui denominazione risulta essere, almeno per il momento, coincidente con quella della serie.
Epic Games ha fonito interessanti novitą in relazione al nuovo Unreal Tournament, un titolo che sarą innanzitutto "free", quindi gratuito e liberamente utilizzabile da chiunque. Ma non soltanto: mediante alcuni forum ufficiali i gamer possono partecipare alla fase di sviluppo del gioco, fornendo il proprio feedback sulle release alpha e beta che verranno rese progressivamente disponibili.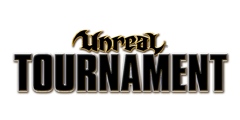 [Immagine ad alta risoluzione]
Epic Games ha inoltre reso noto di aver creato un gruppo di lavoro composto da persone che hanno gią fornito il proprio contributo per le precedenti edizioni di Unreal Tournament e che, con il supporto sia dei fan di UT che della stessa Epic Games, č ora focalizzato sulla realizzazione del nuovo UT facendo ricorso alla tecnologia di nuova generazione Unreal Engine 4 o, in breve, UE4 (a proposito della quale vi mostriamo di seguito uno screenshot tratto da una tech demo).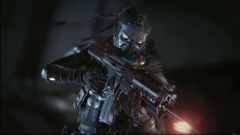 [Immagine ad alta risoluzione]

Oltre alla versione compilata del gioco, Epic Games ha deciso di aprire al pubblico, e in particolare agli sviluppatori che lavorano su UE4, anche il codice sorgente del nuovo UT, in maniera tale da rendere possibile il pieno supporto al progetto da parte di questi.

Intorno ad Unreal Tournament, di cui sono pianificate tre differenti edizioni per il supporto delle piattaforme di gioco Windows, Mac OS X e Linux, Epic Games potrebbe eventualmente creare un marketplace, dove gli sviluppatori, i creatori di mod e i grafici possono acquisitare e vendere mod e contenuti di vario genere: in tal caso i profitti verranno suddivisi tra gli sviluppatori e la stessa Epic Games.

La prima release alpha di Unreal Tournament č attesa "entro pochi mesi" mentre per quella finale bisognerą aspettare "molti mesi" dal momento che si tratta di un progetto la cui fase operativa comincia in questi giorni, o meglio "today".





Collegamenti