La software house polacca The Farm51, già nota al grande pubblico per lo sviluppo del game Painkiller: Hell and Damnation, ha pubblicato di recente il teaser trailer dedicato al suo prossimo lavoro, Get Even, un first-person shooter di nuova generazione che, in accordo alle ultime dichiarazioni dello sviluppatore, promette di innovare e non poco il suo genere.
In accordo alla presentazione del titolo da parte di The Farm51, infatti, Get Even pone fine alla classica separazione tra le versioni single-player e multiplayer di un game, dal momento che queste divengono due "storie collegate". Inoltre, la versione single-player di Get Even include due distinte campagne, non giocabili in parallelo.
Queste ultime rappresentano altrettanti percorsi destinati a essere seguiti da due differenti soldati: la scelta dell'una o dell'altra campagna è destinata a influenzare in maniera determinante la prospettiva con la quale il player vive questo shooter. Come sottolinea The Farm51, inoltre, Get Even è intriso di elementi di horror ma, per alcuni versi, è anche molto vicino a un triller.
La software house The Farm51 esalta anche le potenzialità di Get Even dal punto di vista grafico, dal momento che, come promettono le immagini che vi mostriamo di seguito, il game esibisce una grafica fotorealistica. Al fine di conseguire questo obiettivo, lo sviluppatore ha fatto ricorso alla tecnologia, certamente innovativa, denominata Thorskan, proveniente dalla connazionale Better Reality.
Thorskan è un engine in grado di creare il modello di una scena 3D, da presentare in real time con un videogioco, attraverso la scansione di un ambiente reale. In tal modo, oltre al cambiamento del processo che determina la produzione di un modello 3D, Thorskan rende disponibili dei modelli 3D tanto più realistici quanto più accurata è la scansione ambientale.
Get Even sarà rilasciato nel corso del 2015: al momento The Farm51 ha reso noto che il titolo è in sviluppo per le piattaforme Xbox One e PS4, oltre che, naturalmente, per PC.
Segue una galleria che include le immagini più significative di Get Even tra quelle finora pubblicate dallo sviluppatore.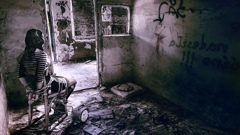 [Immagine ad alta risoluzione]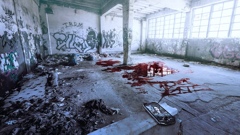 [Immagine ad alta risoluzione]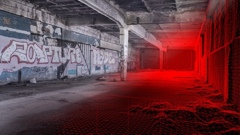 [Immagine ad alta risoluzione]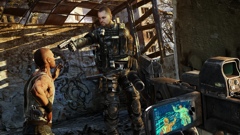 [Immagine ad alta risoluzione]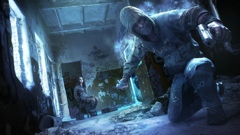 [Immagine ad alta risoluzione]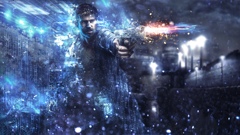 [Immagine ad alta risoluzione]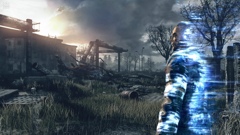 [Immagine ad alta risoluzione]





Collegamenti