BioWare ha scelto Twitter per confermare al mondo intero che il lavoro sul prossimo titolo della serie di Mass Effect, da molti indicato con la denominazione, non ufficialmente confermata, di Mass Effect 4, prosegue a gonfie vele.
E lo stato attuale del gioco è tale da permetterne l'utilizzo anche a Aaryn Flynn, il manager che è a capo degli studi BioWare di Montreal e Edmonton, il quale ha cinguettato quanto segue, oltre a mostrare una enigmatica foto che vi proponiamo poco più in basso.
---
Great time playing the next Mass Effect game in Montreal. Ambitious. Beautiful. Fresh but recognizable. And fun!
---
In accordo al dirigente di BioWare al momento "giocare con il prossimo entry nella serie di ME è una grande esperienza" e, inoltre, il gioco è "ambizioso, bellissimo, rinnovato ma, nello stesso tempo, in grado di conservare gli elementi tipici della serie a cui fa capo e divertente".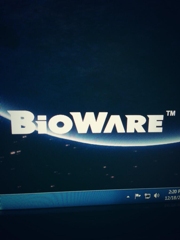 [Immagine ad alta risoluzione]

Il tweet di BioWare conferma quindi il lavoro di sviluppo del nuovo ME, anche se non si spinge molto oltre. Di conseguenza la data di rilascio del game resta un mistero, anche se è lecito supporre che il suo arrivo, nella migliore delle ipotesi, potrebbe anche concretizzarsi nel corso dell'ultima parte del prossimo anno.

I punti di rottura con gli episodi della serie Mass Effect sono tuttavia di una certa consistenza. Dal punto di vista tecnologico, Mass Effect 4, infatti, sarà il primo titolo della serie a non utilizzare il motore grafico Unreal Engine 3 ma il più evoluto Frostbite 3, il cui arrivo sul mercato è avvenuto con Battlefield 4.

Inoltre, lo sviluppo di Mass Effect 4 è eseguito per la prima volta non dallo studio BioWare di Montreal ma da quello di Edmonton; quest'ultimo ha sempre svolto un ruolo di supporto ma non primario nel caso dei titoli precedenti.

Inoltre, Mass Effect 4 non sarà incentrato sulla figura predominante rappresentata dal comandante Shepard: BioWare ha già fatto sapere, infatti, che la trilogia di Shepard si è conclusa con ME3.





Collegamenti