Il publisher Square Enix ha annunciato ufficialmente le edizioni del nuovo game Tomb Raider per le console next generation PlayStation 4 e Xbox One, rendendo inoltre disponibili il seguente trailer e le foto delle box art con le quali le due nuove versioni saranno commercializzate nella primissima parte del prossimo anno.
In accordo a Square Enix, Tomb Raider: Definitive Edition per Xbox One e PS4 non soltanto ricalcherą il titolo che ha gią fatto il suo esordio a marzo 2013 su PC, Xbox 360 e PS3, ma introdurrą alcune feature disponibili in esclusiva per le console next gen (il game girerą in maniera nativa a 1080p con TressFX attivo).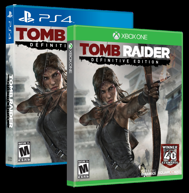 [Immagine ad alta risoluzione]
Il publisher ha citato la possibilitą di gestire i menu e il modding delle armi mediante i controlli vocali per gli utenti Xbox One, e l'illuminazione della lightbar del DualShock 4 simultaneamente all'accensione della torcia per i possessori di PS4.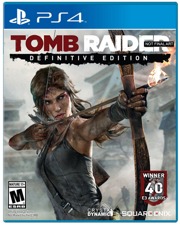 [Immagine ad alta risoluzione]
Tomb Raider: Definitive Edition include inoltre dei contenuti extra tra i quali citiamo otto mappe aggiuntive per il multiplayer, sei armi per il multiplayer, e altrettanti costumi per Lara, quattro personaggi e il DLC The Tomb of the Lost Adventurer.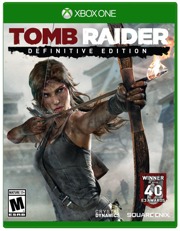 [Immagine ad alta risoluzione]

Tomb Raider: Definitive Edition per Xbox One e PS4 sarą rilasciato il prossimo 28 gennaio in Nord America e il 31 dello stesso mese nella vecchia Europa.





Collegamenti