Activision ha annunciato di recente che il suo nuovo first-person shooter Call of Duty: Ghosts ha ottenuto un elevato indice di gradimento da parte degli utenti finali dal momento che, in un solo giorno dal lancio del game, è stato possibile monitorare un volume di vendite, attraverso gli store di in tutto il mondo, superiore al miliardo di dollari.
Activision, mediante il suo CEO Bobby Kotick, ha anche sottolineato che "milioni di persone stanno giocando on line con Call of Duty: Ghosts", e che il nuovo FPS rappresenta attualmente "il gioco più utilizzato su Xbox Live, e dunque dagli utenti della console Xbox 360". Questi dati, inoltre, non fanno altro che confermare la posizione della serie di Call of Duty come franchise di riferimento, per bacino di utenza, nell'ambito delle console della generazione attuale.
E senza contare che Call of Duty: Ghosts è anche uno dei titoli di lancio di entrambe le console next generation Xbox One e Playstation 4; più in dettaglio, l'edizione per PS4 arriverà il 15 novembre in Nord America e il 29 in Europa, mentre quella per la console next gen di Microsoft sarà rilasciata il 22 novembre.
Call of Duty: Ghosts è il decimo capitolo della serie di Call of Duty, oltre che il sesto sviluppato dalla software house Infinity Ward (la versione per Wii U è stata realizzata da Treyarch). Basato sul motore grafico IW, Call of Duty: Ghosts è sul mercato dal 5 novembre in edizione per PC, PlayStation 3, Wii U e Xbox 360.
Vi presentiamo di seguito il gameplay trailer pubblicato da Activision in occasione del lancio del titolo PC, PS3, Wii U e Xbox 360, e inoltre una galleria di screenshot che include le immagini in-game ufficiali più recenti e significative di Call of Duty: Ghosts.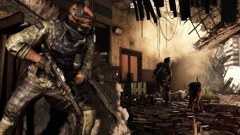 [Immagine ad alta risoluzione]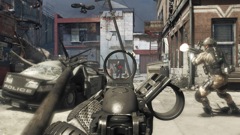 [Immagine ad alta risoluzione]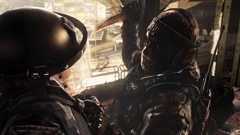 [Immagine ad alta risoluzione]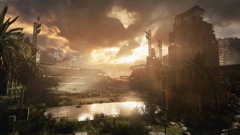 [Immagine ad alta risoluzione]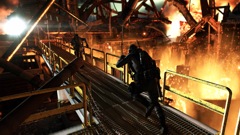 [Immagine ad alta risoluzione]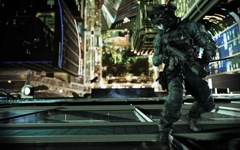 [Immagine ad alta risoluzione]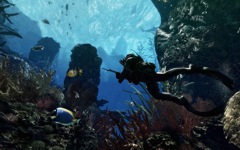 [Immagine ad alta risoluzione]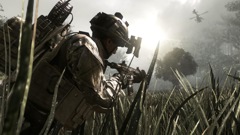 [Immagine ad alta risoluzione]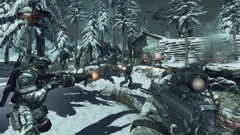 [Immagine ad alta risoluzione]





Collegamenti