Un ampio set composto da dieci screenshot in-game, tratti dal prossimo titolo The Witcher 3: Wild Hunt in esecuzione in modalitÓ grafica Full HD a 1920 x 1080, Ŕ stato pubblicato on line dalla software house CD Projekt RED, l'organizzazione presso cui The Witcher 3: Wild Hunt Ŕ attualmente in fase di sviluppo.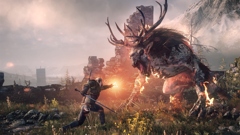 [Immagine ad alta risoluzione]
Le immagini di gioco confermano ed esaltano le peculiaritÓ del game, giÓ anticipate da precedenti asset per i media resi disponibili da CD Projekt RED successivamente all'annuncio ufficiale di The Witcher 3: Wild Hunt, terzo capitolo della serie, preceduto da The Witcher e The Witcher 2: Assassins of Kings.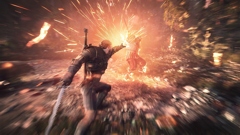 [Immagine ad alta risoluzione]
Il nuovo RPG con marcati elementi di action predilige evidentemente gli spazi aperti, come tipicamente avviene con i titoli definiti in gergo "open world"; i combattimenti rappresentano un aspetto fondamentale anche di questo capitolo, in cui sia i paesaggi che gli oggetti 3D sono eccezionalmente dettagliati e diversificati tra loro.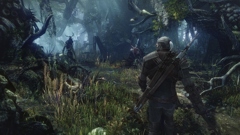 [Immagine ad alta risoluzione]
The Witcher 3: Wild Hunt Ŕ in sviluppo presso CD Projekt RED con l'ausilio del motore grafico proprietario REDengine 3: nel corso del 2014 - in effetti al momento non Ŕ stata fornita una indicazione pi¨ precisa in merito al periodo di lancio - il game sarÓ disponibile in tre edizioni al fine di supportare non soltanto la piattaforma PC ma anche le console next generation, ovvero la PS4 di Sony e la Xbox One di Microsoft.
Ulteriori screenshot di The Witcher 3: Wild Hunt, diffusi on line da CD Projekt RED in occasione dell'E3 2013, sono visualizzati di seguito.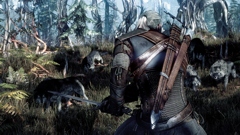 [Immagine ad alta risoluzione]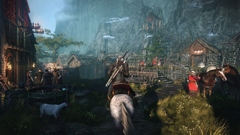 [Immagine ad alta risoluzione]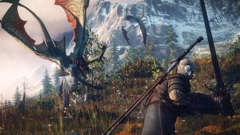 [Immagine ad alta risoluzione]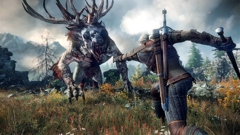 [Immagine ad alta risoluzione]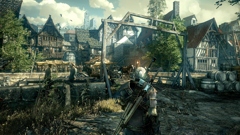 [Immagine ad alta risoluzione]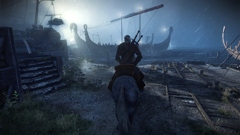 [Immagine ad alta risoluzione]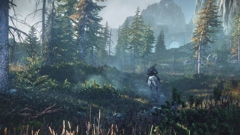 [Immagine ad alta risoluzione]





Collegamenti