La software house Crytek e il publisher EA hanno mostrato i seguenti quattro screenshot in Full HD del prossimo DLC The Lost Island dedicato alla versione multiplayer dello shooter Crysis 3, in arrivo a breve su tutte le piattaforme supportate dal game.
Crysis 3: The Lost Island amplia la versione multiplayer di Crysis 3 con quattro nuove mappe, nuove armi e due ulteriori modalitā di gioco, denominate "Frenzy" e "Possession".
Ma non soltanto: con Crysis 3: The Lost Island i player lasciano New York City Liberty Dome per approdare su una non meglio precisata isola posizionata nell'oceano Pacifico orientale.
In tal modo, come sottolinea Cevat Yerli, CEO di Crytek, i gamer "possono non soltanto ritornare alle origini di Crysis ma anche giocare con Crysis 3 in maniera notevolmente diversa da quella standard".
In Crysis 3: The Lost Island sono state rilevate delle tracce di una misteriosa presenza alinea su un'isola delle Filippine. E le forze ribelli sono accorse per distruggere l'entitā extraterrestre prima che essa cada nelle mani di un gruppo scelto CELL...
Crysis 3: The Lost Island sarā disponibili a partire dal 4 giugno per le piattaforme PC, PS3 e Xbox 360; il suo costo č pari a $14 (o a 1200 punti MS).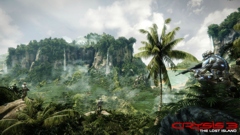 [Immagine ad alta risoluzione]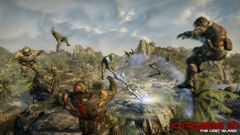 [Immagine ad alta risoluzione]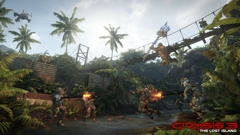 [Immagine ad alta risoluzione]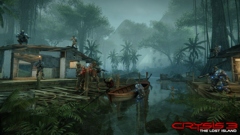 [Immagine ad alta risoluzione]





Collegamenti