Il publisher Bethesda, come promesso, ha annunciato un nuovo game: si tratta più in dettaglio del survival horror denominato The Evil Within, in merito al quale vi proponiamo di seguito sia un set di screenshot che il debut trailer, resi disponibili da Bethesda in collaborazione con IGN.
La realizzazione del game, che impegnerà il player in una disperata lotta contro forze misteriose, è caratterizzata dal contributo di un personaggio di primo piano in relazione al tema dell'horror, trattandosi di Shinji Mikami, il creatore della serie di Resident Evil.
The Evil Within è attualmente in fase di sviluppo presso la software house nipponica Tango Gameworks, fondata peraltro dallo stesso Mikami; dedicato sia alla piattaforma PC che console, anche se mancano dettagli in merito, The Evil Within sarà commercializzato, tuttavia, soltanto nel 2014.
Seguono gli screenshot di The Evil Within.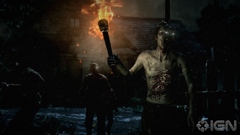 [Immagine ad alta risoluzione]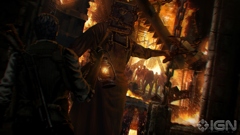 [Immagine ad alta risoluzione]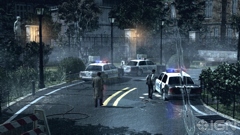 [Immagine ad alta risoluzione]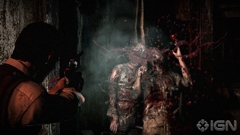 [Immagine ad alta risoluzione]





Collegamenti