Capcom ha pubblicato i requisiti minimi e quelli consigliati per l'esecuzione su PC del suo prossimo game Resident Evil: Revelations, arricchendo la comunicazione con i seguenti cinque screenshot del gioco, catturati proprio con la sua edizione per PC.
Per quanto riguarda i requisiti, che vi presentiamo di seguito in lingua originale, si evince che Resident Evil: Revelations supporta Windows XP e le video card DirectX 9, anche se Capcom consiglia l'impiego di un sistema basato su un processore quad-core (almeno un chip Intel Core 2 Quad 2.7GHz o AMD Phenom II X4 3GHz) ed equipaggiato con una scheda video NVIDIA GeForce GTX 560 o ATI Radeon HD6950.
---
OS
Required: XP or later
Recommended: Vista or later

CPU
Required: Intel Core 2 Duo 2.4Ghz or better | AMD Athlon X2 2.8 Ghz or better
Recommended: Intel Core 2 Quad 2.7 Ghz or better | AMD Phenom II X4 3 Ghz or better

Memory
Required: 2 GB RAM Recommended: 4 GB RAM Hard disk space: 8GB or more

Display
Required: 800×600 or higher Recommended: 1280×720 or higher

DVD drive
Required: DVD9-compatible

Video card (onboard graphics not guaranteed to work)
Required: VRAM 56MB or more | NVIDIA GeForce 8800GTS or better | ATI Radeon HD3850 or better
Recommended: VRAM 12MB or more | NVIDIA GeForce GTX 560 or better | ATI Radeon HD6950 or better

Sound card
DirectSound supported with DirectX9.0c or better

Input device
Required: Mouse & keyboard
Supported: Gamepad (Xbox 360 Controller for Windows recommended)

DirectX
Required: DirectX 9.0c or later

Network connection
Required: Steam used for network connections
---
In accordo alla comunicazione di Capcom, Resident Evil: Revelation (il titolo è chiamato Biohazard Revelations in Giappone, ndr), dopo aver debuttato su Nintendo 3DS poco meno di un anno fa, si appresta ad approdare su Xbox 360, PlayStation 3, Wii U e Microsoft Windows, o PC, nel corso del mese di maggio del 2013. Più in dettaglio, le nuove edizioni di Resident Evil: Revelations saranno rilasciate il 21 maggio in Nord America e il 24 dello stesso mese in Europa.
Seguono gli screenshot di Resident Evil: Revelation per PC.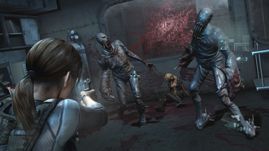 [Immagine ad alta risoluzione]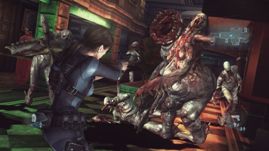 [Immagine ad alta risoluzione]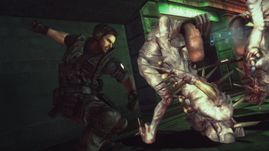 [Immagine ad alta risoluzione]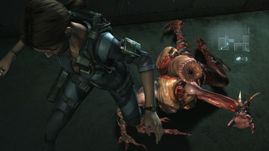 [Immagine ad alta risoluzione]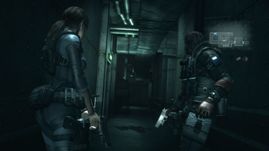 [Immagine ad alta risoluzione]





Collegamenti