Il publisher Konami ha reso disponibili i seguenti tre nuovi screenshot del game Metal Gear Rising: Revengeance, nono capitolo della serie di Metal Gear, collocato, dal punto di vista temporale, quattro anni dopo gli eventi che hanno caratterizzato Metal Gear Solid 4: Guns of the Patriots.
Le immagini presentano al pubblico un "nuovo" personaggio destinato a caratterizzare la modalità single-player (invero questo titolo non contempla alcuna modalità multiplayer, ndr) di Metal Gear Rising: Revengeance, ovvero Sunny, che sappiamo essere già nota ai gamer che hanno familiarità con i precedenti capitoli della serie.
L'action game Metal Gear Rising: Revengeance è stato sviluppato negli studi di Platinum Games; il titolo è ormai prossimo al rilascio che avverrà il 21 febbraio in duplice edizione per il supporto delle piattaforme HD Microsoft Xbox 360 e Sony PlayStation 3.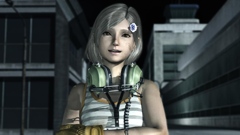 [Immagine ad alta risoluzione]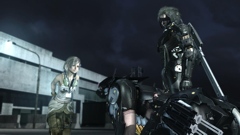 [Immagine ad alta risoluzione]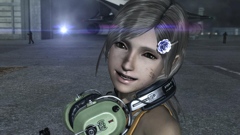 [Immagine ad alta risoluzione]





Collegamenti