Il base al contenuto della presentazione del prossimo reboot Tomb Raider, pubblicata e poi rimossa frettolosamente da uno store on line in lingua inglese, il prossimo titolo, pubblicato da Square Enix, non sarā dotato, come tradizionalmente accade, esclusivamente della modalitā single-player ma, piuttosto, renderā disponibile anche una modalitā multiplayer basata sul gioco di squadra.
Purtroppo al momento non č possibile sapere con certezza se la cancellazione del contenuto, eseguita dallo store on line, sia realmente dovuta al carattere non fondato della notizia, oppure se essa sia stata in realtā richiesta da Square Enix, al fine di non compromettere la prossima presentazione ufficiale di una feature che finora č stata implementata soltanto con il game Lara Croft and the Guardian of Light.
Mentre č noto che Square Enix ha promesso l'annuncio di un aspetto "segreto" del reboot di Tomb Raider, in grado di cambiare per sempre il modo di giocare con questo e i prossimi titoli della serie. Che sia proprio la modalitā multiplayer?
Tomb Raider č attualmente in fase di sviluppo presso gli studi di Crystal Dynamics, la software house che ha prodotto giā quattro titoli della serie. Basato su una versione rivisitata del Crystal Engine, un motore grafico di proprietā dello stesso sviluppatore, il prossimo action-adventure sarā disponibile a partire dal 5 marzo 2013 in triplice edizione per il supporto delle piattaforme di gioco Microsoft Windows, PlayStation 3, Xbox 360.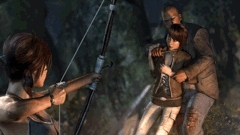 [Immagine ad alta risoluzione]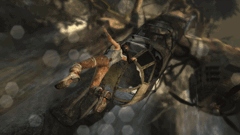 [Immagine ad alta risoluzione]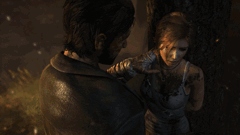 [Immagine ad alta risoluzione]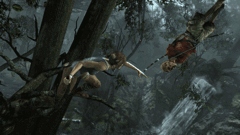 [Immagine ad alta risoluzione]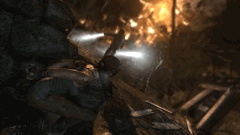 [Immagine ad alta risoluzione]
[Immagine ad alta risoluzione]





Collegamenti