A fronte delle notizie non proprio rassicuranti in relazione al suo stato dal punto di vista finanziario, il publisher THQ non perde occasione per ribadire l'intenzione di portare al compimento il rilascio dei suoi nuovi titoli più attesi, tra i quali naturalmente vi è Company of Heroes 2, sequel del quasi omonimo Company of Heroes.
Utilizzando la vetrina di Facebook, THQ ha infatti pubblicato di recente il seguente set di screenshot al fine di attestare visivamente il pieno supporto da parte di Company of Heroes 2, e più in dettaglio del suo motore grafico Essence Engine 3, delle librerie grafiche Microsoft DirectX 11 e delle feature corrispondenti, tra cui la tessellation.
Company of Heroes 2 è un Real-time Strategy (RTS) attualmente in fase di sviluppo presso gli studi della software house Relic Entertainment; il titolo è atteso sul mercato nel corso della prima parte del 2013, unicamente in edizione per PC, anche se sul suo rilascio pesa, come un macigno, l'incognita relativa alla stabilità economica del suo publisher.
Seguono gli screenshot di Company of Heroes 2.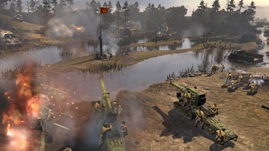 [Immagine ad alta risoluzione]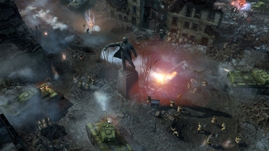 [Immagine ad alta risoluzione]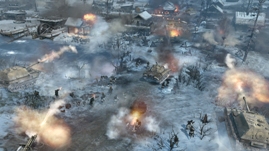 [Immagine ad alta risoluzione]





Collegamenti


Tags: company of heroes 2 | game | screenshot