Il publisher Bethesda ha annunciato la data di lancio e pubblicato i seguenti screenshot del DLC The Scorchers, il DLC sviluppato da id Software al fine di arricchire l'esperienza di gioco del suo first-person shooter RAGE e indirizzato alle piattaforme Xbox 360, PC e PS3.
In accordo alla presentazione ufficiale dell'add-on, con The Scorcher i player possono affrontare un nuovo clan di predoni maniaci, scatenare il caos con nuove ed efficienti armi di distruzione e scoprire zone inesplorate.
The Scorcher aggiunge un nuovo livello di difficoltà, denominato "Ultra incubo", e consente di giocare dopo la fine della campagna originale, allo scopo di raccogliere tutti gli oggetti e completare tutti gli obiettivi.
Bethesda ha ufficializzato che il DLC The Scorchers sarà disponibile a partire dal 18 dicembre 2012 per le console Xbox 360 e i PC, mentre l'edizione per le console PlayStation 3 sarà rilasciata il 19 dello stesso mese.
Seguono gli screenshot ufficiali di RAGE: The Scorchers.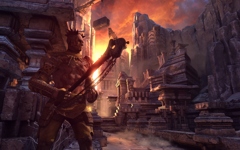 [Immagine ad alta risoluzione]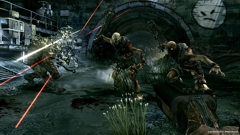 [Immagine ad alta risoluzione]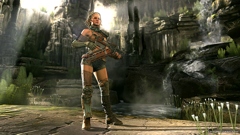 [Immagine ad alta risoluzione]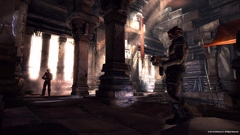 [Immagine ad alta risoluzione]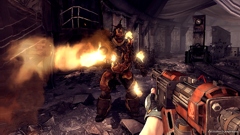 [Immagine ad alta risoluzione]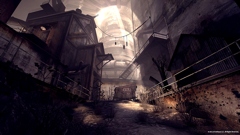 [Immagine ad alta risoluzione]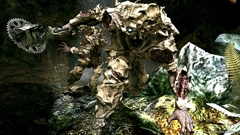 [Immagine ad alta risoluzione]





Collegamenti