Buffalo added 0.3TB, 0.6TB, 1.0TB, 1.6TB and 2.0TB solutions to its RAID5-enabled TeraStation NAS drives series.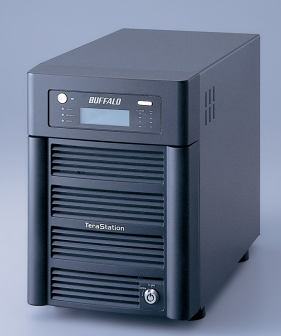 The 0.3TB model features four 80GB HDDs while the 2.0TB model has four 500GB drives. Novelties are sized 170x235x310mm. Interfaces include 1 x 1000BASE-T/100BASE-TX/10BASE-T, 2 x USB2.0, 1 x 9-pin D-Sub, 4 x SATA2, and AC100V 50/60Hz power connector. UPS units are supported. The list of supported operating systems includes Windows 95/98/Me/NT4.0/2000/XP/2003 Server, Mac OS 8.6 - 9.2.2 and Mac OS X 10.0.4.
Speaking of hard drives offered as storage, the company also announced new HD-HQFBS SATA drives: 80GB/160GB/250GB/400GB/500GB priced approx. $145/$165/$200/$400/$560. These 7,200rpm 3.5" drives feature 8MB buffers, 8.9ms seek time. Hard drives will be shipping in the middle of December.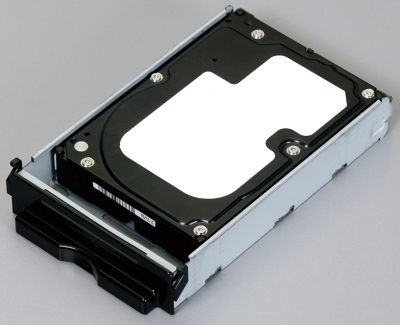 The 0.3TB system will be shipping late in December 2005 for "66,780 (approx. $560), while the 2.0TB model will be available late in January 2006 for approx. $2,140.



Links